An Ohio man was arrested for allegedly planning to set off multiple bombs in the United States Capitol, the FBI announced on Wednesday.
The FBI noticed Christopher Lee Cornell, also known as Raheel Mahrus Ubaydah, when he allegedly voiced support on Twitter for violent jihad, according to a criminal complaint. Cornell allegedly planned to set off multiple pipe bombs and shoot anyone who survived the attack, the complaint says. The FBI said that Cornell had been arrested after dealing with an undercover agent.
According to the criminal complaint, Cornell allegedly corresponded with individuals overseas and planned the attacks in solidarity with the Islamic State, but did not think he would receive authorization to conduct a terrorist attack in the United States. In a statement released Wednesday, the FBI said that Cornell allegedly had purchased a firearm but that the alleged plot never posed a threat to the public.
Court records indicate that Cornell has already convinced the court that he cannot afford a lawyer and has been assigned a federal public defender. His detention hearing has been set for Friday.
In an interview with CNN Wednesday evening, Cornell's father said that there was "no way" his son could have carried out a terrorist attack and that he had lived with him and barely left the state of Ohio.
"He very seldom left the house," John Cornell told CNN. "He's a big mama's boy. His best friend is his kitty-cat named Mikey."
John Cornell said that even though his son may have made angry statements on social media, he thought the FBI had coerced the young man, who had only left the house "two or three times" in months.
"He only had 1,200 bucks saved up to his name and the guns that he supposedly purchased today were over 1,700 bucks," the father said. "I want to know where he got those other $500."
According to ABC News, both the FBI and the Department of Homeland Security informed law enforcement agencies across the country of the arrest.
The arrest came a day after authorities arrested an Ohio man who allegedly tried to poison House Speaker John Boehner (R-Ohio).
UPDATE 1/15, 1:15 p.m. -- The House Sergeant at Arms issued a message to House staffers, encouraging them to notify the United States Capitol Police if they learn of or witness anything of concern.
Most of you have seen media reports about yesterday's arrest of a man in Ohio who allegedly was planning an attack at the U.S. Capitol. I want to assure you that law enforcement was diligent from the onset and the FBI was able to quickly identify the threat, investigate, and make an arrest. The public, and in particular the Congressional community, was never in danger during the investigation. The United States Capitol Police (USCP) remains in close coordination with the FBI and my office continues to monitor the situation. We will keep you informed of any important developments that may arise.

With this arrest, we are again reminded that the United States, and especially the Capitol complex, remains a potential target for terrorists—be they organized attacks or so-called "lone wolf" assaults. Therefore, it is essential that every member of the House community maintain vigilance and security awareness at all times.
Ryan Reilly contributed reporting.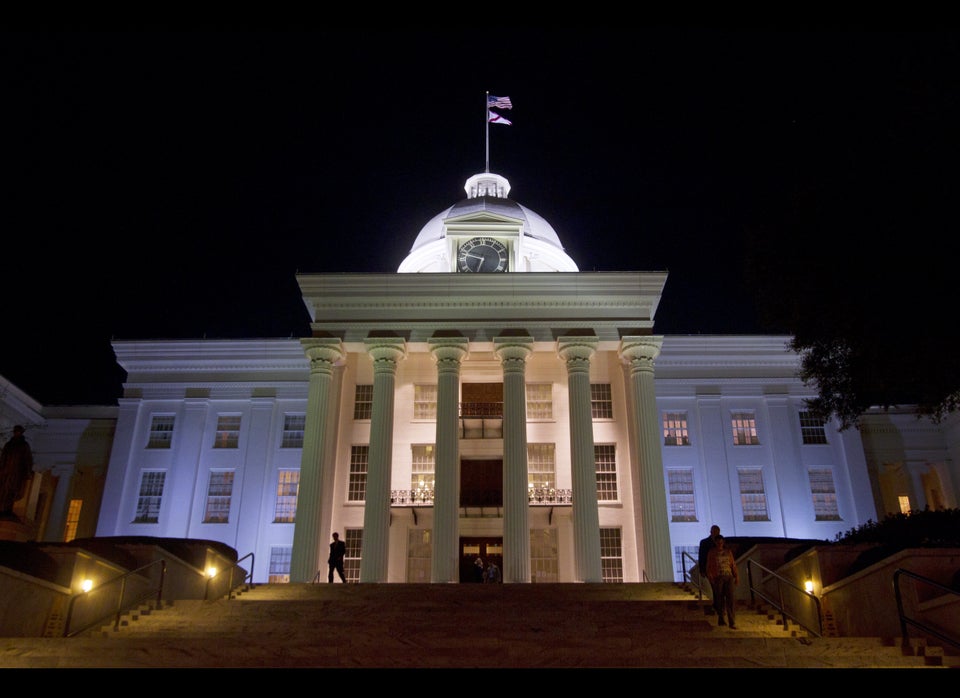 U.S. State Capitol Buildings
Popular in the Community