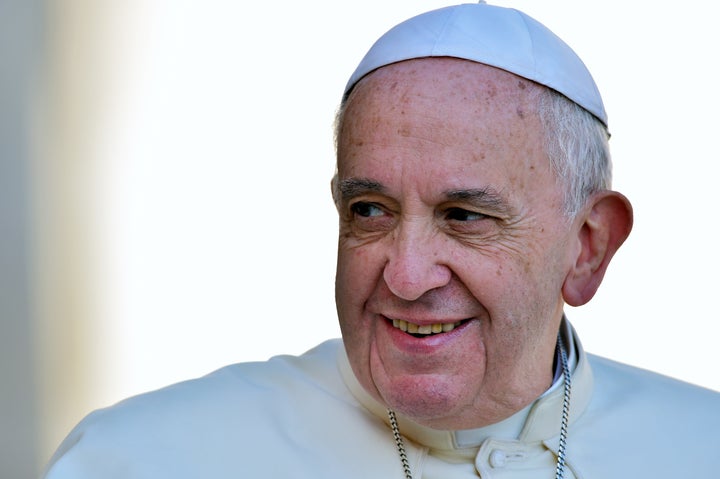 PHILADELPHIA -- With just weeks to go until Pope Francis' highly anticipated visit to the United States, several of the top leaders of the American Catholic church say they are ready to be surprised.
Speaking in Philadelphia over the weekend at the annual conference of the Religion Newswriters Association, high-ranking church officials who have helped plan the pope's six-day visit to Washington, D.C., Philadelphia and New York, which begins Sept. 22, shared their desires for the series of Masses, speeches, and interfaith events that are together expected to draw millions to the three cities.
"One of my fondest hopes is that I enjoy his visit," said Archbishop Joseph Kurtz of Louisville, Kentucky. Kurtz, the president of the U.S. Conference of Catholic Bishops, spoke on a panel Friday alongside Archbishop Charles Chaput of Philadelphia and Archbishop Bernardito Auza, the Vatican's representative at the United Nations. Earlier in the day, Archbishop Jose Gomez of Los Angeles also spoke about his views of the Francis as the first Latin American pope.
The archbishops expect the pope to address issues that have become themes of his two-and-a-half year papacy, such as poverty, the environment and the family. Each has met or spoken with the pope or Vatican officials to share important church or secular issues they believe he could use his influence to address, but each also said the pope is known for going off-script. In fact, many said they expected him to.
Here's some of what these top Catholic leaders are hoping to see when the biggest religious leader in the world is in town.
Charles Chaput, Archbishop of Philadelphia
"It's impossible to know the U.S. Catholic experience without understanding the archdiocese of Philadelphia," Chaput said Friday. The city of brotherly love was one of the only places in colonial America where Catholics were allowed to worship in public, he said. And the Archdiocese of Philadelphia continues to be one of the largest in the country.
Chaput expects the pope to visit with victims of sex abuse during his visit, though such events would not be publicized ahead of time so as not to make the meetings a "spectacle." He also said Francis, who plans to visit a prison in Philadelphia, believes prisoners are a "significant population" not served by church.
The archbishop has in the past taken a hard line against abortion and same-sex marriage, but said on Friday he hopes Francis will leave Philadelphia and the U.S. with a renewed faith in the work American bishops are doing to promote social welfare.
Many assume American bishops emphasize their opposition to issues such as abortion and same-sex marriage over fighting poverty and other social justice issues, but Chaput said the large diocese spends far more on social services than than on anti-abortion and anti-same-sex marriage causes.
"I hope when Pope Francis flies home he'll understand that American bishops share every ounce of passion for the poor," Chaput said, even if this "doesn't fit into the narrative of the compassionate Francis versus conservative American bishops."
Bernadito Auza, archbishop of Suacia, Apostolic Nuncio, Permanent Observer of the Holy See to the United Nations
The pope is a "spiritual leader and moral authority that even non-Catholics and non-Christians can look up to," Auza said.
Auza will be hosting Pope Francis at his residence in New York City. Journalists and Catholic faithful have been pressing Auza for an opportunity to walk through the residence and take photos of the pontiff's quarters, the archbishop told reporters. He laughed when explaining his reluctance to grant requests for tours and photos of the intended papal residence in New York, given that Francis is known for being spontaneous and not always following his official schedule.
Auza's comments reflected an overarching theme of the bishops' predictions -- that just because something is on the pope's schedule does not mean it will happen as scripted. Nonetheless, Auza expects the pope's U.N. address to touch on sustainable development, climate change and peace. The pope also "won't shy away from" talking about issues on which his stance differs from that of many U.N. member nations, Auza added.
Joseph Kurtz, archbishop of Louisville and president, United States Conference of Catholic Bishops
As the head of the Vatican state, Francis is visiting the U.S. as a foreign dignitary. But Archbishop Kurtz believes Francis is coming as more than that. "We need and desperately desire his coming as a pastor, his coming to be with the people," he said.
"Our Holy Father has constantly talked about seeing the person first. A lot of people would see our Holy Father as the pope of gesture," Kurtz said. Francis' papacy has been defined by his outreach to Catholics who have traditionally been seen as outsiders in the church, including his famous response when a reporter asked him about gay priests -- "who am I to judge?"
The U.S. Conference of Catholic Bishops, which Kurtz leads, has taken stances on political issues ranging from opposing Obamacare's contraception mandate to supporting comprehensive immigration reform. These legislative issues are important ways for the church to practice its faith, Kurtz said, and he expects Francis to stress the importance of public service as an expression of faith.
"He will encourage us not to leave the public square," Kurtz said. "[To] make sure our faith is put into action and that we do so in a way that is consistent with our Catholic beliefs."
Kurtz also believes the pope will address the "challenge of racial harmony" and "God's plan for marriage and family." The latter will be the overarching theme of the World Meeting of Families, the weeklong international Catholic families festival that coincides with the pope's visit to Philadelphia.
José Gomez, archbishop of Los Angeles
Francis' first official trip outside of Rome after his election was to the Italian island of Lampedusa, between Sicily and Tunisia, where he called for a "reawakening of consciences" to combat the "indifference" shown to the thousands of migrants who have died crossing the sea from North Africa.
Archbishop Gomez, the highest-ranking Hispanic bishop in the U.S., referred to that visit to highlight the pope's concern about the plight of migrants. Gomez is certain Francis is going to talk about immigration during his time in the U.S.
"[Pope Francis] has said over and over again that immigration is a human issue and that we have to be welcoming to the immigrants," Gomez said in Philadelphia. "I'm sure the Holy Father is going to talk about it, that it's a human reality, that we need to find a solution and that every single person is a child of God and that we all have the right to be treaty with the dignity we all deserve. In my view, he's very committed to that."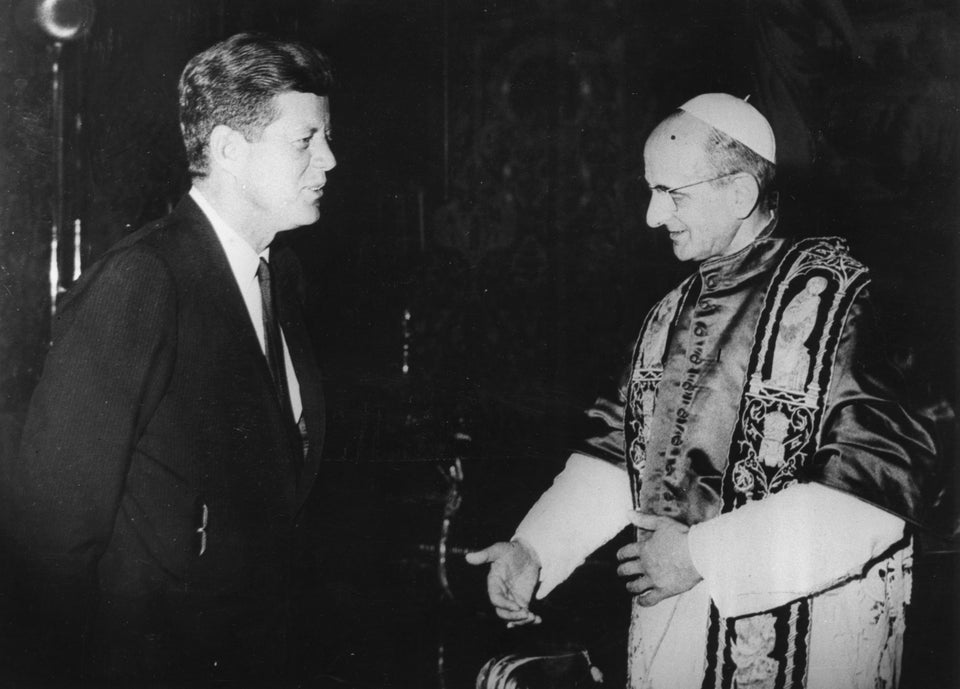 50 Years Of Pope Visits To The U.S.
Popular in the Community