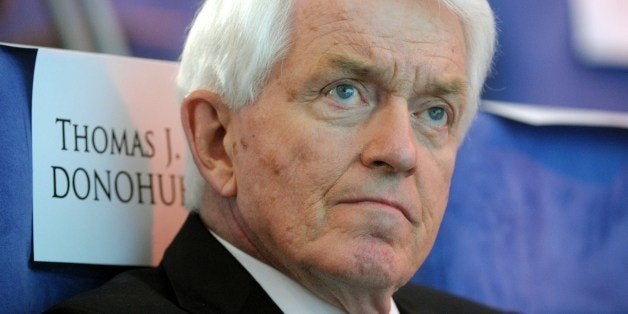 UPDATE: 8 p.m. -- Despite the lobbying from business groups, the wage theft amendment passed the House with bipartisan support Thursday afternoon.
WASHINGTON -- Some of the nation's leading business lobbies are pressuring House lawmakers to spike bipartisan legislation that would take government contracts away from firms that have committed wage theft.
In a series of letters passed around Capitol Hill, business groups including the U.S. Chamber of Commerce and the Associated Builders and Contractors urged House members to vote "no" on the wage theft measure if it is proposed as an amendment to the energy and water appropriations bill.
The measure, championed by Rep. Keith Ellison (D-Minn.), would bar taxpayer dollars from going to companies that have recent wage theft convictions or civil penalties reported in the government's contracting database. Although it originally faced heavy GOP opposition, the measure has nonetheless garnered enough Republican support to be successfully attached as an amendment to two appropriations bills.
The amendments passed so far only pertain to certain government agencies, and business groups now appear determined to stop any further amendments in their tracks.
In a letter dated Wednesday, Chamber lobbyist R. Bruce Josten said the group "opposes efforts to add any provision similar to and including an amendment by Rep. Ellison that would prevent contractors found to have violated the Fair Labor Standards Act (FLSA) from continuing to receive federal contracts."
Josten argued that the contractor compliance standards already in place should be sufficient to protect workers from wage theft.
"This amendment would ignore the existing process, impose draconian penalties for violations, and lead to many current contractors being debarred," he wrote.
The Associated Builders and Contractors claimed in their own letter dated Wednesday that Ellison's measure was a "job killer" and would create a "blacklist" for contractors.
"Though this will be billed as a pro-worker initiative to prevent wage theft," the letter stated, "Rep. Ellison's amendment would accomplish just the opposite by preventing numerous Fortune 500 employers from entering into or renewing contracts with the federal government -- effectively jeopardizing workers whose jobs are tied to their employer's federal contracts."
Letters similar to those from the Chamber and the ABC were circulated by the Society of Human Resource Management, the HR Policy Association and the Associated General Contractors of America.
Ellison has described the amendment as an important step in protecting low-wage workers from unscrupulous employers. Sen. Tom Harkin (D-Iowa), chair of the Senate Health, Education, Labor and Pensions Committee, released an analysis last year that found "many of the most flagrant violators of federal workplace safety and wage laws are also recipients of large federal contracts."
The wage theft measure failed in the GOP-controlled House when it was proposed as an amendment to the funding bill for commerce, justice and science. But it later passed for the defense spending bill and for the transportation and housing spending bill.
Ellison said the purpose of the amendment is to promote higher labor standards in jobs that are underwritten by federal dollars.
"We can demonstrate that good standards at the workplace is what the federal government wants," Ellison said recently on a call with reporters. "We're going to prioritize those companies that have a good record, and we're going to exclude companies that don't have a good record."
Before You Go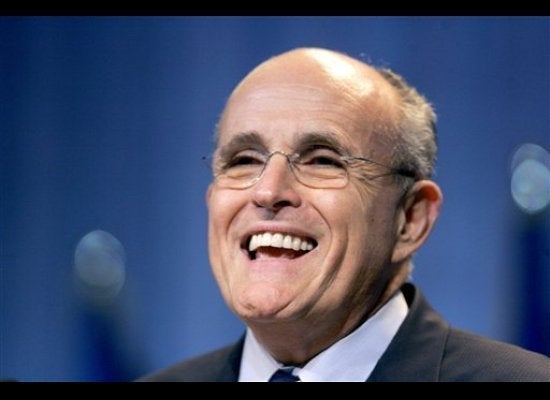 Out-Of-Touch Politicians
Popular in the Community