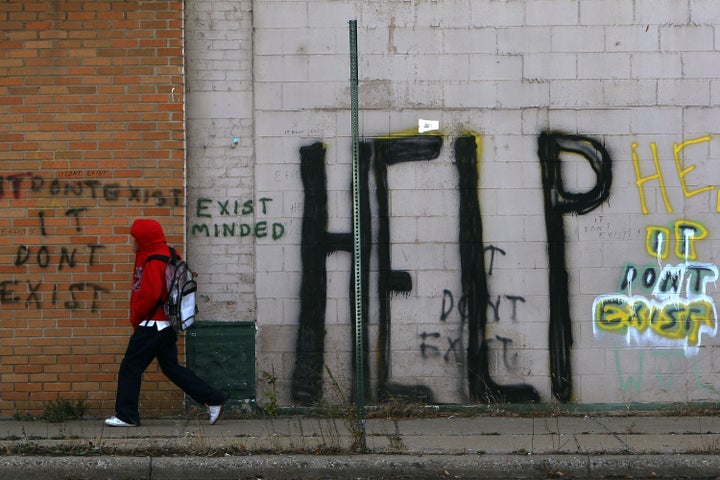 Note: With Thanksgiving right around the corner, the Center thought this was a good time to look at the latest figures on various indicators of hardship. This is the first in a series of posts on this subject that CBPP will do this week.
Poverty rates rose in 2010 under a variety of poverty measures, as the economic downturn continued and long-term unemployment hit record highs. Lest anyone doubt that this is a serious problem requiring attention, new CBPP analysis finds that more than half (52 percent) of poor children last year lived in households that faced one or more of the following:
hunger (what the Agriculture Department now terms "very low food security"),
overcrowded living conditions (more than one person per room),
failure to pay rent or mortgage on time, or
failure to receive needed medical care.
That's three times the 17 percent rate for households with incomes at or above twice the poverty line, as the graph shows. (Not all of these hardships affect the children; some affect other household members.)
Fortunately, government assistance can make a difference in poverty -- and, it is fair to conclude, hardship.
Earlier this month, Census reported that while poverty rose significantly in 2010 under a new poverty measure (the Supplemental Poverty Measure) that takes both cash income and government assistance into account, government assistance kept poverty from being even higher.
Also, a CBPP analysis found that nearly twice as many people would count as poor in 2010 if one leaves out the income they received from assistance programs. In particular, a handful of government initiatives enacted in 2009 and 2010 kept nearly 7 million people out of poverty in 2010.
Unfortunately, those initiatives are expiring, many states have cut programs that help low-income families, and some budget-cutters in Congress are targeting such programs for further cuts.
This post originally appeared on the Center on Budget and Policy Priorities' blog, www.OfftheChartsBlog.org.
Popular in the Community