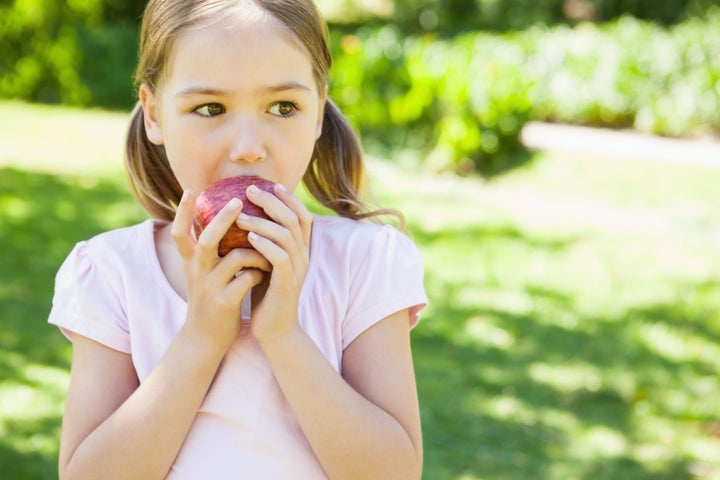 The hunger epidemic ― and specifically childhood hunger ― is a global issue, and the United States is by no means immune. Many may be surprised to learn just how widespread childhood hunger is among the youngest and most vulnerable Americans, as it impacts millions of children in the U.S.
Lack of access to food in general, but also nutritionally-rich foods, can carry long-term impacts: Children who experience hunger as they grow up are at risk of impaired brain development and motor skills, and often struggle in school. In order to shed light on childhood hunger in the U.S., we've partnered with Unilever to show just how close to home this issue is.

1 In 6 Children
42.2 Million
The number of Americans who lived in food-insecure homes in 2015. As defined by the U.S. Department of Agriculture, these households face "the limited or uncertain availability of nutritionally sufficient and safe foods, or the uncertain ability to acquire these foods in socially acceptable ways."

13.1 Million
20.8 Percent
The percentage of households in Mississippi that were food-insecure in 2015, the highest proportion of all U.S. states that year.

8.5 Percent
The percentage of households in North Dakota that were food-insecure in 2015, the lowest portion of all U.S. states that year.
70 Billion Pounds
The amount of food waste that is created in the U.S. every year ― up to 40 percent of all food. This amounts to about $165 billion of wasted food.

25 Million
The number of people who could be adequately fed by the amount of food thrown away annually in the U.S.

20 Percent
The percentage of food-insecure children whose households earn too much to qualify for most of the federal nutrition-assistance programs. Instead, these families rely on charities and nonprofit organizations to put enough food on the table.

With all of these alarming statistics in mind, it may seem overwhelming to find a solution or even just mitigate this dangerous issue. But what's important to remember is that a little goes a long way, and there are many ways you can take steps toward combating child hunger today.
The next time you run errands, Share A Meal from your pantry: Stop by your local food bank to donate (though be sure to check beforehand what goods they'll accept). Or, you can start a food drive of your own to raise awareness in your local community and create a positive ripple effect in your area.

Unilever is a proud partner of Feeding America, and is dedicated to making sure children across the U.S. don't go hungry. They have donated the equivalent of more than 45 million meals in the past 5 years*, and this year need your help to donate a million more**. Learn more about how you can Share A Meal by exploring the work Unilever is doing to combat childhood hunger. Together, we can work toward a bright future.
*45 million meal equivalent calculation includes product and financial donations made by Unilever during 2010-2015. Total pounds donated between 2010–2015/1.2 pounds (USDA). Total financial donations using the following calculations: 2010: $1=7 meals; 2011–2013: $1=8 meals; 2014: $1=9 meals; 2015: $1=10 meals.
**Until Nov 27, min $75,000 to max $150,000; $0.09 equals 1 meal. More info @ ulever.us/SAMTerms.
Related