 CINCINNATI/GENEVA (Reuters) - President Barack Obama on Monday said the United States was challenging Chinese auto and auto-parts subsidies that threatened American jobs as he campaigned in Ohio, an auto manufacturing state that could be decisive in the November presidential election.
Beijing fired back with a complaint against U.S. duties on many Chinese exports, in the latest sign of trade tension between the world's two largest economies.
The U.S. case filed at the World Trade Organization targets what Washington said were "extensive subsidies" to Chinese auto and auto-parts producers located in designated regions, known as export bases.
"These are subsidies that directly harm working men and women on the assembly lines in Ohio and Michigan and across the Midwest," Obama told a campaign rally. "We are going to stop it. It is not right, it is against the rules, and we will not let it stand."
Republican presidential nominee Mitt Romney, who has accused Obama of not being tough enough with Beijing on trade, and other Republicans criticized the move by the Democratic White House as a blatant effort to sway votes in an important battleground state.
"Campaign-season trade cases may sound good on the stump, but it is too little, too late for American businesses and middle-class families," Romney said in a statement. This was the second time in recent months that Obama has announced a trade action against China while in Ohio.
This year, the United States has also pursued anti-dumping and countervailing duty cases against Chinese made solar panels and wind turbine towers in response to industry petitions.
The new case follows pleas from U.S. steelworkers and other union groups for action to stop what they said was a flood of unfairly subsidized Chinese auto parts.
The Obama administration said the targeted export bases made at least $1 billion in subsidies available to auto and auto-parts exporters in China during the years 2009 through 2011.
OHIO VERSUS CHINA, ROUND TWO
United Steelworkers President Leo Gerard, whose union represents about 350,000 workers who make tires, windshields, steel, plastic and other products that could be used for autos, hailed the administration's action.
"The president's actions made all the difference in stabilizing the auto assembly sector," Gerard said, referring to the U.S. government's bailout of the auto industry, which Romney had opposed.
"Today, the president is making clear that the job is not over and that creating a level playing field for those companies and workers making auto parts must occur," Gerard added.
Obama's decision will spare the union huge legal fees that it would have to spend to individually bring anti-dumping and countervailing duty cases against Chinese auto parts imports.
U.S. trade officials also said they are taking the next step in a separate case filed in July against Chinese duties on U.S. auto exports by asking the WTO to establish a panel to hear the U.S. complaint.
That case was also announced when Obama was on a campaign swing through Ohio.
White House spokesman Josh Earnest denied any political motivation behind the timing of the administration's China trade complaint. "It's clear that this is a long and consistent part of the president's record," he told reporters aboard Air Force One. "These are decisions that are months in the making."
The White House points to a number of Chinese trade practices it has challenged at the WTO, as well as Obama's decision in 2009 to curb tire imports from China, a move that Romney has criticized as protectionist.
China's counter-complaint filed on Monday potentially affects close to 30 products that have been targeted by U.S. duties, a trade official familiar with the case said.
In a brief statement, the WTO said the products included steel, tires, magnets, chemicals, kitchen appliances, wood flooring and wind towers.
In March, the U.S. Congress voted to ensure that Washington could impose duties on subsidized goods from China and Vietnam, a move the White House said was needed to protect American jobs.
China's Commerce Ministry hit back against the United States on Monday for targeting China with anti-subsidy duties.
"China hopes that the United States can correct its mistaken policy and appropriately resolve China's concerns through WTO dispute resolution mechanisms and consultations," Commerce Ministry spokesman Shen Danyang said in a statement.
The Commerce Ministry made no mention of the U.S. decision to initiate the auto case against China.
The Obama administration's trade enforcement steps could play well politically in the U.S. industrial heartland, including in states such as Ohio that could determine the outcome of the November 6 election.
Obama holds a narrow lead in polls, but the sluggish economy and high unemployment rate have weighed on his re-election bid.
Trade cases can take years to litigate at the WTO, so no decisions are expected before the November election.
(Additional reporting by Michael Martina in Beijing, and Mark Felsenthal, Matt Spetalnick and Doug Palmer in Washington; Writing by Doug Palmer and Tom Miles; Editing by Jeremy Laurence, Tim Ahmann, Eric Beech and Vicki Allen)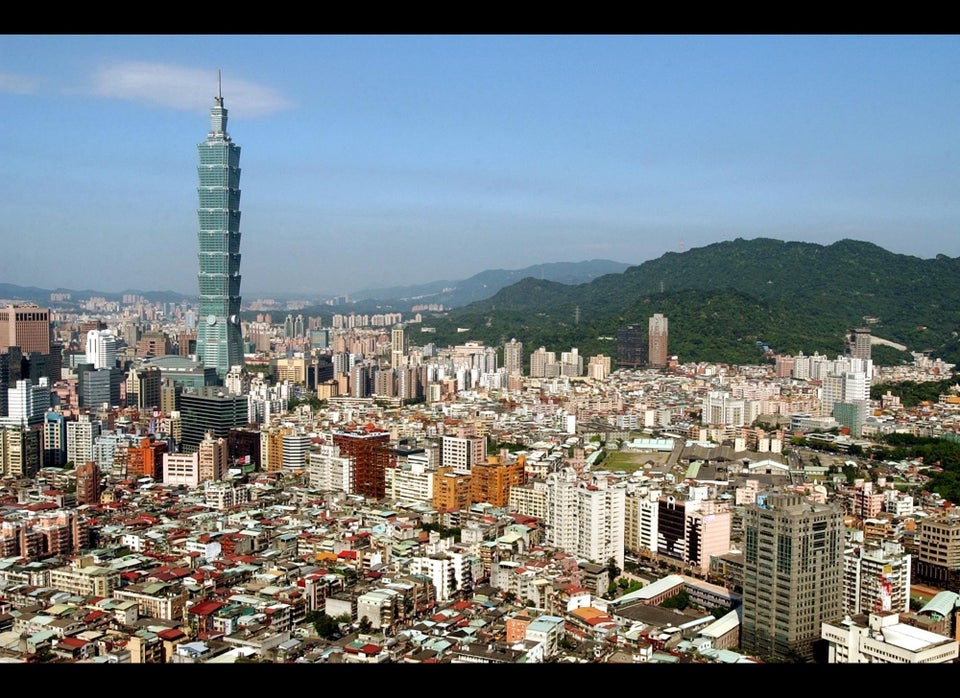 Countries Most Likely To Use Bribery In Business