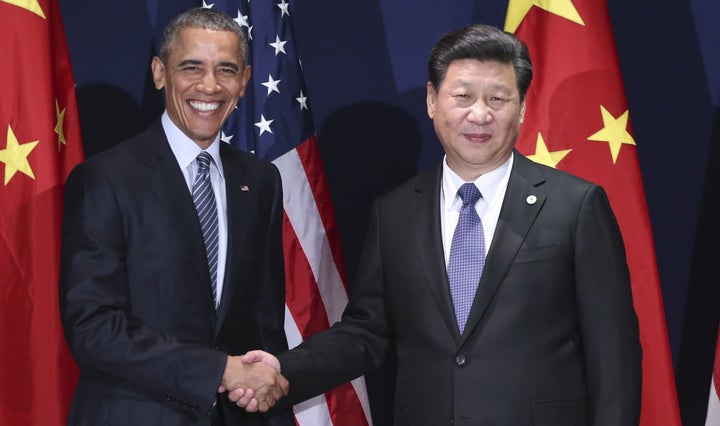 WASHINGTON -- The United States and China are taking their climate relationship to a new level, the White House announced Thursday.
President Barack Obama and Chinese President Xi Jinping issued a joint statement saying they both will officially sign the historic Paris climate agreement on April 22 and will encourage other nations to do so as well. The leaders also said they would take their respective domestic actions under the agreement "as early as possible this year."
The Paris agreement, reached under the United Nations Framework Convention on Climate Change in December, commits countries to putting in place individual targets for reducing their greenhouse gas emissions. Countries will be expected to review and update their commitments every five years. An official signing ceremony for the Paris agreement will be held at the United Nations headquarters in New York on April 22, which is also Earth Day.
The two leaders said that addressing climate change is "a pillar of the U.S.-China bilateral relationship" and "will serve as an enduring legacy of the partnership between our two countries."
Obama senior adviser Brian Deese said in a call with reporters Thursday that the U.S. and China committing to be early signers is significant, as the two account for more than 40 percent of global greenhouse gas emissions. The agreement takes force once 55 countries accounting for at least 55 percent of global emissions sign on.
"Our hope is that, as this process proceeds, you will see growing momentum having this agreement come into force," Deese said.
"We're certainly not where we need to be yet," U.S. climate envoy Todd Stern said. "What Paris does is put in place a structure that will encourage countries to increase their targets every five years."
Paris, Stern said, "puts us on the right path, with the right kind of structures built into it, but there's no time to lose."
Alden Meyer, director of strategy and policy at the Union of Concerned Scientists, said the commitment to work together to bring the Paris agreement into force "sends a strong signal to other countries."
Before You Go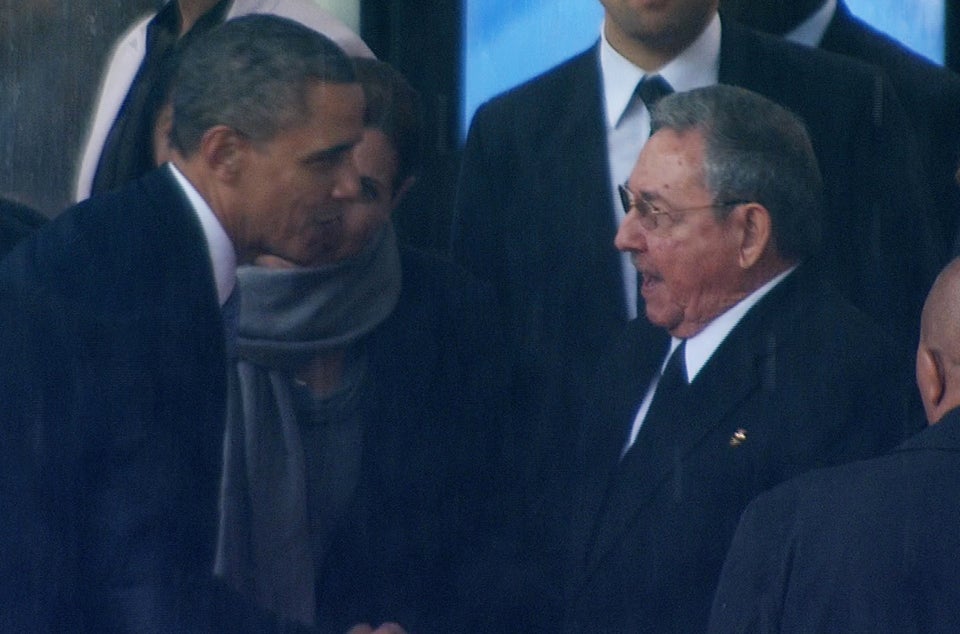 Obama's Handshakes Around The World
Popular in the Community