U.S. President Barack Obama and Chinese President Xi Jinping fortified commitments to reduce carbon emissions Saturday by formally joining the Paris agreement and pledging a "continued bilateral climate cooperation."
The leaders of the world's two largest emitters of greenhouse gases met Saturday at the G20 Summit in Hangzhou, China. By officially ratifying the climate agreement reached in April, the two countries move the Paris deal a major step toward taking effect this year, the White House said.
Before Saturday's action by the U.S. and China, 24 nations had formally joined, accounting for just 1.08 percent of total global greenhouse gas emissions, according to the United Nations. The addition of the U.S. and China boosts that to roughly 40 percent ― about three-fourths of the required total, according to the White House.
Brian Deese, senior adviser to Obama, said on a call with reporters ahead of Saturday's meeting that the U.S. and China have become "very strong partners on climate change."
"Over the last eight years we have effectively demonstrated that as the world's two largest emitters, if we can come together, we can help move the world forward on combatting climate change," Deese said.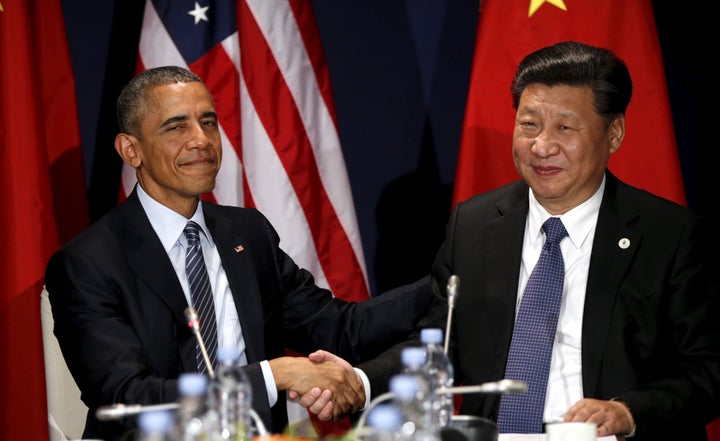 Building on a September 2015 announcement, the U.S. and China agreed to prepare and publish their respective long-term emission strategies, phase down their consumption and production of super-polluting hydrofluorocarbons and take actions domestically to combat climate change and accelerate the use of renewable energy, according to the White House.
"The United States and China committed to deepen and enhance their ongoing bilateral climate cooperation, which has been a core element of climate action by the two countries and has provided the foundation for leadership in the international climate arena," the White House said.
Obama addressed Pacific island leaders and delegates of the International Union for the Conservation of Nature's World Conservation Congress, which kicked off Thursday in Honolulu. There, the president spoke about the urgency of addressing climate change, saying large emitters, namely the U.S. and China, "have a special responsibility to act to make sure that countries willing to do their part move past the dirty phase of development to move into a clean energy strategy."
Obama credited U.S. and China leadership as a major reason for the agreement in Paris, and said he plans to continue deepening the U.S. relationship with China even after he leaves office.
"There's no conflict between a healthy economy and a healthy planet," Obama told leaders in Honolulu.
When asked about the U.S.-China relationship during a press event at the IUCN conference Thursday, U.S. Secretary of the Interior Sally Jewell said the two countries worked very hard in advance of the Paris negotiations.
"One of the most important things we can do around the world is create an environment where business interests align with environmental interests," Jewell said.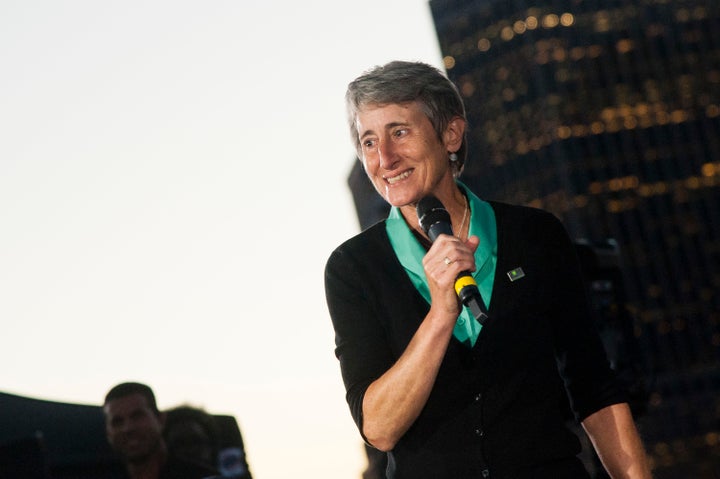 Deese told reporters that climate change is "one of the best examples of the way that President Obama thinks about conducing foreign policy and using American power as a force for good."
"In the wake of the Copenhagen agreement in 2009, he recognized if we were going to reset a global approach to actually successfully addressing climate change, we were going to need to redefine the U.S. relationship with China on this issue," Deese said. "For decades previously, it was as if China and the U.S. were the captains of two different teams in approaching climate change, and if we were going to find a path out of Copenhagen's failure, we were going to need to address that."
Before You Go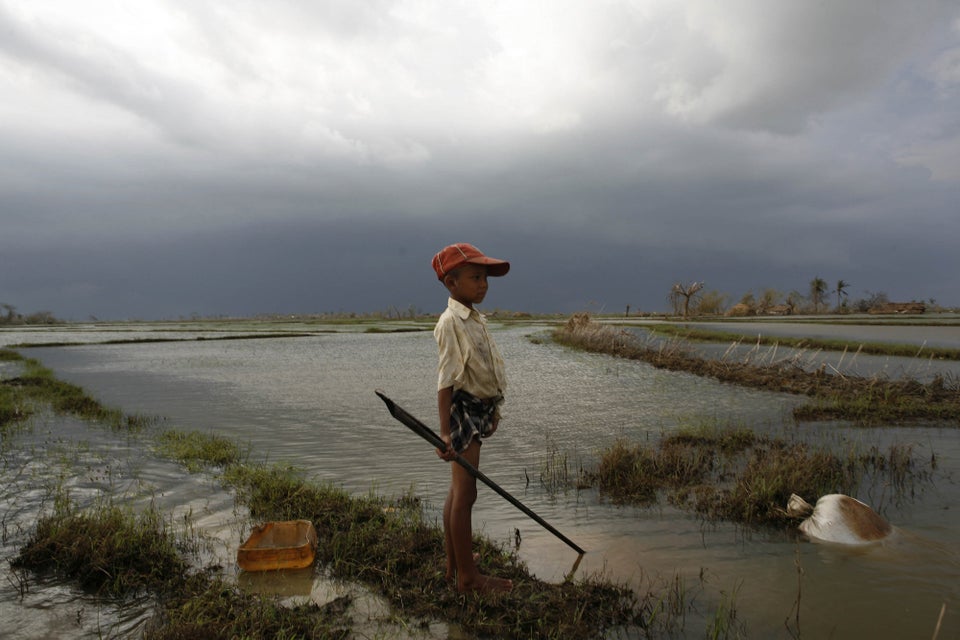 Climate change seen from around the world
Popular in the Community