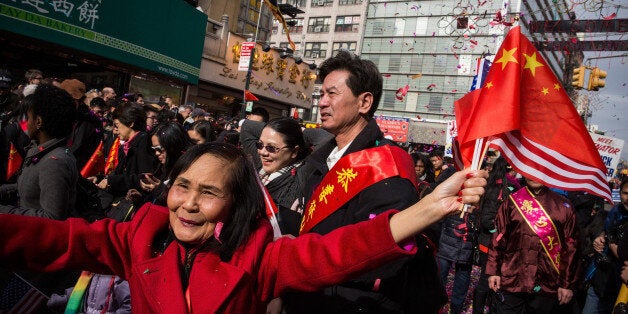 The New York State Senate and assembly recently passed resolutions reaffirming the commitment to stronger ties between New York and China and closer friendship between the two peoples. The resolutions also extend a warm welcome to Chinese President Xi Jinping, who is coming to the U.S. on a state visit later this month.
Indeed, ours has become the defining bilateral relationship in the 21st century and getting it right is key to global peace and prosperity. China-U.S. ties have endured ups and downs and have not been without problems. Negative stories often come up in the news. Our cooperation in a host of areas seems to be neglected and our disputes are being hyped up. Some otherwise purely technical points or issues that are in the process of being tackled are being framed in the light of China-U.S. rivalry. Misunderstanding, misconception and even skepticism about the future of China-U.S. relations still exist. The question is, where do our relations really stand and where are they going?
We often hear trade volumes and economic data when we talk about our growing bilateral relationship. Business ties are indeed the pillars of our relations and we have done a great job in that regard. But for me, the most accurate indicator of our bilateral relationship is the readiness and eagerness of the two peoples to connect, understand and make friends with each other. And that, in my view, is the heart and soul of China-U.S. relationship. In that regard, there are excellent stories to tell -- there is a flight between China and the United States every 17 minutes and about 12,000 people are traveling across the Pacific every day. There are 270,000 Chinese students studying in America and 20,000 American students in China. Last year, Chinese people made about 2 million trips to the United States. With an average of 15,000 dollars spent per person, they have added 30 billion dollars into the U.S. economy. In fact, the two governments have such faith in the people-to-people exchanges that they have decided to extend travel and business visas from one year to 10 years. The visa extension has brought a surge in mutual visits, as evidenced by a 50 percent increase of visa applications at my consulate and 200 percent increase at the U.S. embassy in Beijing.
Misunderstanding, misconception and even skepticism about the future of China-U.S. relations still exist. The question is, where do our relations really stand and where are they going?
Taking a closer look at New York -- the city is the most popular destination for the Chinese and not surprisingly -- China became New York City's fourth-biggest source of visitors last year. New York boasts the largest number of Chinese students among all American cities. It is also home to the oldest and largest Chinatown and the fastest growing and most robust Chinese communities. The Chinese Americans have not only been actively engaged in their communities but contributed much to our bilateral ties in all sectors. In the economic realm, New York State has received 3.8 billion dollars in Chinese investment over the last 15 years and is playing host to several hundred Chinese businesses, which provide thousands of jobs.
But just as impressive as the numbers, it is important not to lose sight of the individual stories. One that stands out is the recent China tour by the National Youth Orchestra-USA in July. More than 100 musically-talented young people, ages 16-19, traveled to seven Chinese cities within two weeks. Before they left for China, I hosted them at the consulate a reception attended by many guests including former Secretary of State Dr. Henry Kissinger. Most of them had never been to China, and were deeply impressed by the opportunity to meet the architect of modern China-U.S. relations. These cultural ambassadors gave stellar performances in China and the trip was described by many of them as a life-altering experience. The friendship built with their Chinese friends has gone far beyond the two-week program itself and will last a lifetime.
This story, I believe, captures the spirit of our bilateral relations, which is much broader than just trade and investment. After all, the state-to-state relationship is about people, about fostering friendship and building connections. There are many touching stories of friendship between our peoples and there will be more to come. The New York state legislative decision has recognized the true reality of today's China-U.S. relations, which have been continuously sustained and enriched through our vigorous people-to-people links.
Later this month, President Xi Jinping will pay a state visit to the United States. The historic significance of the visit cannot be overstated. It will mark a new milestone in the China-U.S. relationship. As we prepare for this important occasion, I am all the more encouraged by the close engagement and warm feelings between our two peoples. I am convinced that if each and every one of us benefits from our cooperation, the future of China-U.S. relations will be bright.
Ambassador Zhang Qiyue is the Consul General of China in New York.
PHOTO GALLERY
New Year Migration
Calling all HuffPost superfans!
Sign up for membership to become a founding member and help shape HuffPost's next chapter