Today Donald Trump issued an executive order that starts the process of repealing the Clean Power Plan, a regulation that requires states to reduce the greenhouse gas emissions generated by their existing coal- and gas-fired power plants.
The order, notwithstanding the administration's claims, does not have clear immediate effects on either the fate of the coal industry or the overall economy. But it does signal a determined indifference to the tremendous costs that climate change is already imposing nationwide, and that cities in particular must bear. The attempt to repeal the Clean Power Plan comes as rollbacks of other climate rules are under way, such as fuel efficiency standards for cars and trucks. The administration has also proposed cuts to funding for standard, science-based activities like maintaining weather satellites and mapping floodplains—crucial tools for keeping Americans safe even if our climate and shorelines were stable.
Unlike President Trump and EPA Administrator Scott Pruitt, America's cities cannot afford to indulge in denying the reality of climate change. The heat waves, sea level rise, and extreme weather caused by climate change all threaten Americans' health and wellbeing, damage and destroy critical infrastructure, and disrupt cities' economic activity – at great expense. Accordingly, cities have recognized that the costs of adapting to runaway climate change would be catastrophically high, and so are working toward the lower-cost option of reducing the greenhouse gas emissions they generate, even as they prepare for inevitable disasters and the gradual transformation of their environments.
Cities have long been in the lead on climate innovation, and they will continue to stay out ahead of the Trump administration. Miami Beach, New York City, San Diego, San Francisco, and other coastal cities large and small are investing millions in revamped infrastructure in anticipation of higher sea levels and heat waves. At the same time, over 130 American cities have joined the Compact of Mayors, a step that entails committing to emissions reductions in alignment with the goals set by the 2015 Paris Agreement. Beyond those 130 cities, local-level climate action plans that set targets for emissions reductions and energy efficiency improvements are increasingly common across America. Indeed, 30 mayors have signed a letter to President Trump reaffirming their commitment to combating climate change with or without him, and describing how energy efficiency and renewable energy are creating good-paying jobs in their cities.
This is why so many cities have joined the effort to support the Clean Power Plan, which is already under legal attack by the fossil fuel industry and allied Republican state attorneys general. The U.S. Conference of Mayors, the National League of Cities, and over 50 city and county governments from across the country filed an amicus briefsupporting the Clean Power Plan. The brief, filed one year ago, urged the court to recognize that the Clean Power Plan is a reasonable interpretation of the Clean Air Act because—in contrast to approaches suggested by opponents—it would actually reduce greenhouse gas emissions.
The brief offered the court a municipal perspective on the risks and opportunities posed by climate change. It described a grim assortment of deadly and disruptive heat waves, coastal storms, and inland floods that had struck places from Houston to Salt Lake City, and from San Francisco to Boulder County to south Florida. It also described numerous local efforts and innovations to reduce greenhouse gas emissions and prepare for impacts.
Since last year, events and cities' efforts—individual and collaborative—have only amplified these points. The climate continues to change, and fast. NASA recently announced that 2016 was the hottest year on record. Arctic sea ice coverage has shrunk to an alarmingly small area and shows no sign of recovery. Severe inland rainfalls triggered deadly flooding in Texas (April), West Virginia (June), Maryland (July) and Louisiana (August). Each of these rainfalls—which were all dubbed "thousand-year" floods to convey their low statistical likelihood—caused losses to the regional economies exceeding $1 billion. Comparing them to the historical record indicates that they were likely made more powerful by a warmer climate.
Ultimately, cities cannot fight climate change alone, or even just in collaboration with each other. Although they have a central role to play in climate adaptation and mitigation, they generally lack authority over key policy areas—like where their electricity comes from and how fuel-efficient residents' cars and trucks are. City and local governments must act within constraints imposed on them by state and federal actors, which is why local leaders need the support of federal policy to fight climate change's causes and impacts. The Trump administration'sembrace of climate denial and legally dubious executive orders cannot stop cities from taking action, but can (and will) substantially slow progress, costing money and resources in the long run.
As Los Angeles' Mayor, Eric Garcetti put it: "We'd love a federal partner that can help accelerate this, but at the very least, just don't get in our way."
Michael Burger is Executive Director of the Sabin Center for Climate Change Law at Columbia Law School. Justin Gundlach is a Climate Law Fellow at the Sabin Center.
Before You Go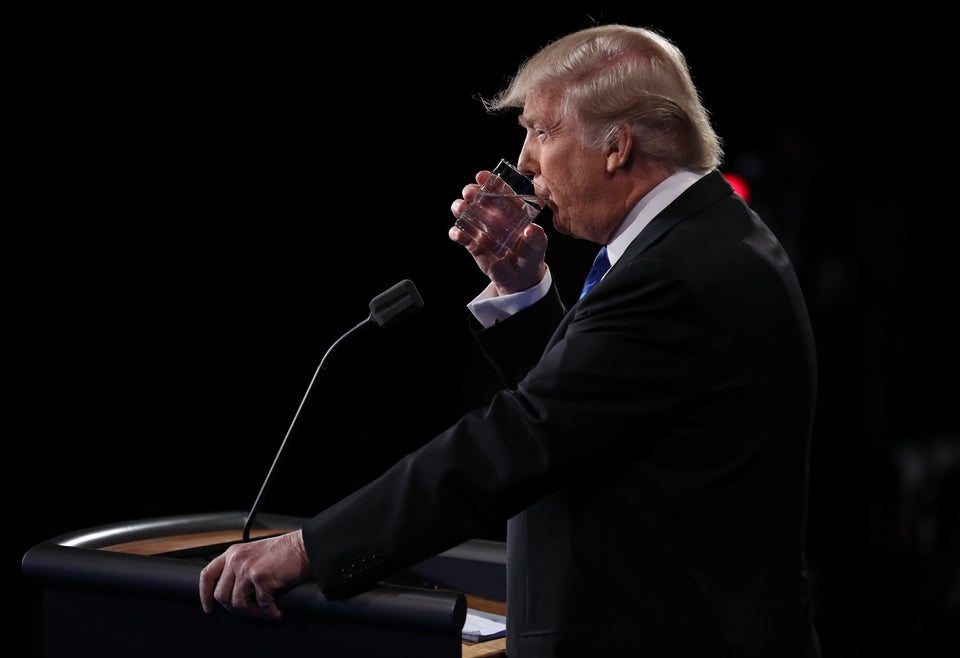 Trump Wants To Repeal The Clean Water Rule. Here's What's At Stake
Popular in the Community