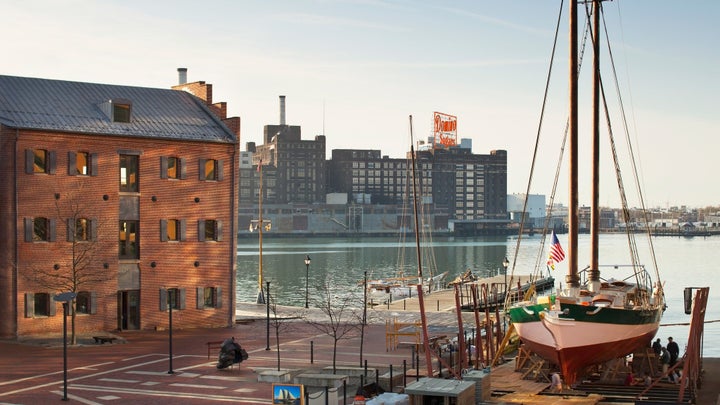 When it comes to American cities, New York, Chicago, and Los Angeles dominate the market — and the conversation. Yet the Big Three continuing to grow more crowded (and more expensive) has proved advantageous to other cities across the country, which attract people with cheaper rents, space to create, and local cultural and culinary movements. And whether these "runway cities" are new to the tarmac, have been taxiing for some time, or are just about to take off, we can't wait to visit them in 2017.
To know Baltimore is to venture beyond its overcrowded, often underwhelming Inner Harbor area. Head east of the tourist traps, and you'll find Fell's Point, a quaint, sett-stone neighborhood dating back to the 1760s. Its imposing Recreation Pier building, once an early 20th-century destination for social events, has been converted into the stately, 128-room Sagamore Pendry Baltimore, the lovechild of Under Armour founder (and Maryland native) Kevin Plank and Montage International — here, you'll find rooms lined with warm wooden millwork and the odd leather settee, plus water views. Throw in the hotel's Rec Pier Chop House, helmed by chef Andrew Carmellini, where you and a friend can tuck into a 28-day dry-aged Porterhouse, and you've got your evening cut out for you. Plus, Baltimore's bike share program launched last October, making it all too easy to find yourself in the city's Little Italy, where a plate of pasta at Café Gia and a fresh cannoli from Vaccaro's Italian Pastry Shop are just within reach. Looking for a day trip? Try the Guinness Brewery, which will open in the nearby town of Relay come October.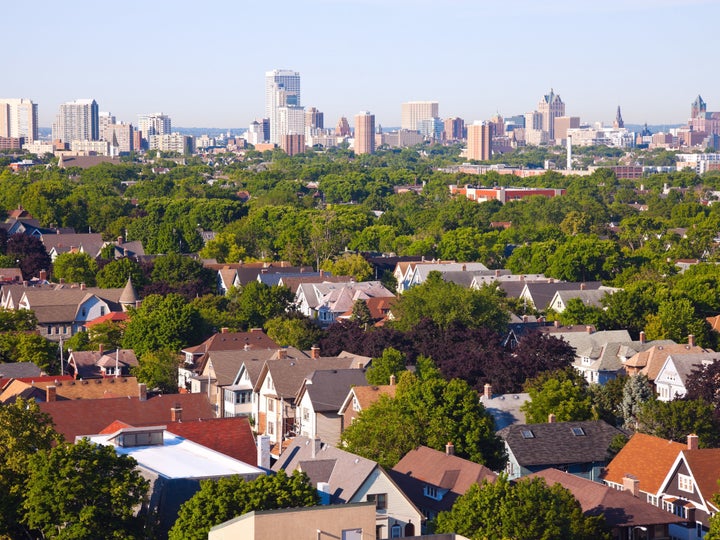 Long overshadowed by its Midwest neighbors Chicago (92 miles), Minneapolis (337 miles), and state sister Madison (79 miles), Milwaukee has many, if not all, of the same qualities that make these sister cities buzz — and then some. Located on the shores of Lake Michigan, and at the convergence of three rivers, Milwaukee is, ironically, a water city in the middle of the country. Its ecologically diverse location makes it a hotbed of locavore cuisine, and a spate of award-winning restaurants have helped the city shed its beer-and-cheese reputation: Pay a visit to restaurants Ardent, Wolf Peach, Odd Duck, and the Vanguard to see what we mean. New hotels are arriving, too: A Kimpton hotel opened in the historic Third Ward in June 2016, and in June 2017, a 220-room Westin Hotel will open downtown — the first one in Wisconsin. Come summer, the city is an endless party, with more than 40 festivals between June and September. Don't miss the Milwaukee Art Museum, which, with 25,000 works of art, is one of the biggest in the country; bar-hopping the "tied" houses; or the Pabst Mansion and Theatre, both named after the famed beer family.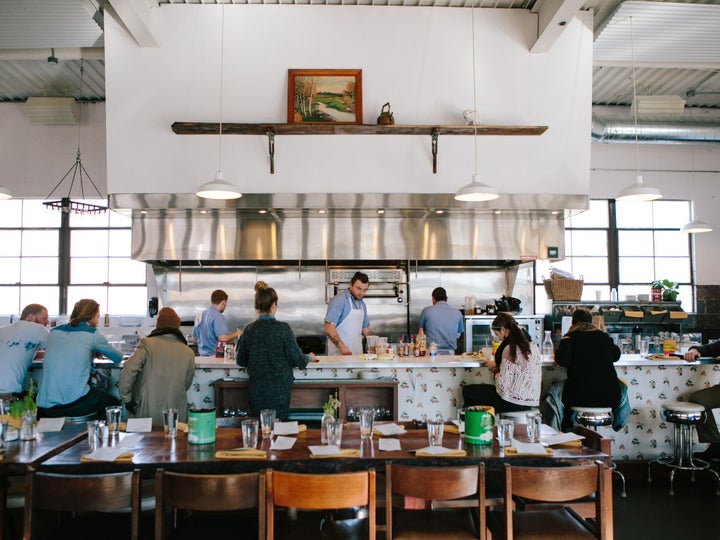 Have you ever heard of Naptown? It's not the newest podcast from the makers of Serial. As one story goes, the ignoble nickname applies to Indianapolis, Indiana, such a boring city in the 1900s that there was nothing to do but — you guessed it — take a nap. For some reason, Annapolis, Marylanders also argue that their city is Naptown. (Why would you fight over that?). Annapolis can have the title, because Indy certainly doesn't deserve it anymore. Start with the rise of its food scene: You used to have to drive out of 317 to get to a decent restaurant. No more: Jonathan Brooks' converted-garage-turned-brunch-mecca Milktooth has been landing on national "best new restaurants" lists since it opened in late 2014. It's even on Traveler's world's best list for its creative genius: "Brooks does wild things with Dutch baby pancakes," says Ashlea Halpern. But Brooks credits Italian-leaning Bluebeard down the street as the "first great restaurant" in the now must-visit neighborhood of Fletcher Place. From here to Fountain Square is something of an indie Indy with locals putting their mark on everything from Asian street food (Rook) to Southern classics (Thunderbird). You can also head up to Broad Ripple for more James Beard-nominated restaurants (try Public Greens) — all you need to do to see Indy like a local is rent a bike, though you may still need a nap after all that eating.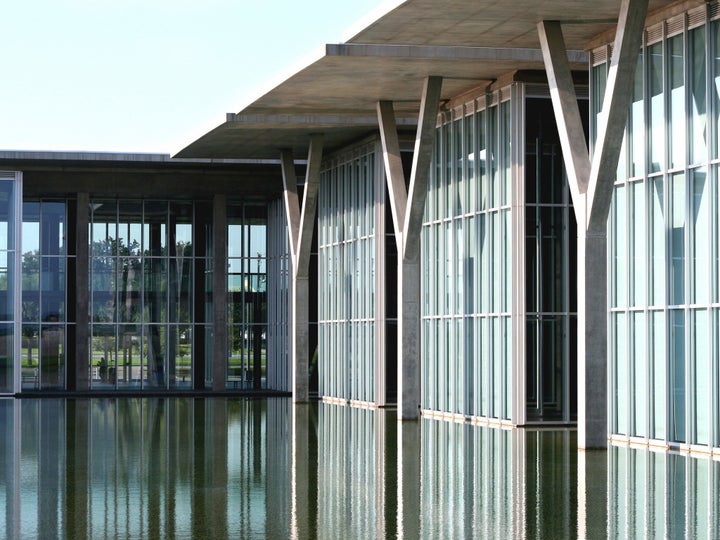 When it comes to food, St. Louis, once the fourth-largest city in the country, is top of mind as a barbecue city — and chances are, you're either a Bogart's Smokehouse fan, or Pappy's Smokehouse loyalist. Yet the city is more than just smoke, ribs, and brisket — in recent years, it's become a foodie paradise: In one (very full) afternoon, you can sample ramen bowls (Vista Ramen), po' boys (Peacemaker Lobster and Crab), and handmade pasta and small Italian plates at Katie's Pizza & Pasta. Walk it off at the massive Forest Park (nearly 50 percent bigger than Central Park, and home to the St. Louis Art Museum, the St. Louis Zoo, the St. Louis Science Center, and more) or the Missouri Botanical Garden, the oldest of its kind in continuous operation. St. Louis also has the second-oldest symphony orchestra in the U.S., several world-renowned (free) museums; and a downtown area on the upswing thanks to new start-ups, which are appearing at a rate faster than nearly anywhere else in the country.
More from Condé Nast Traveler: