To help understand which U.S. cities have the greatest need for construction workers, we compared the number of licensed contractors per capita in some of the most populated U.S. cities. Here is how the top 25 U.S. cities (by population) stacked up: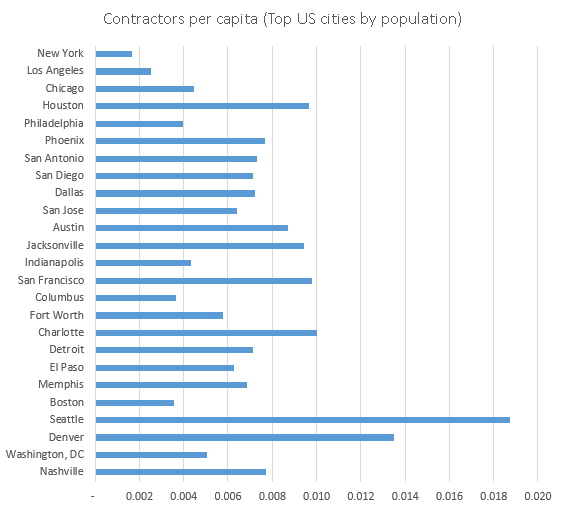 Seattle ranked first among top 25 U.S. cities when it came to licensed contractors per capita while New York City ranked last.
The analysis was expanded to include all U.S. cities with a population of greater than 100k. Out of that set, here are the cities with the most contractors per capita: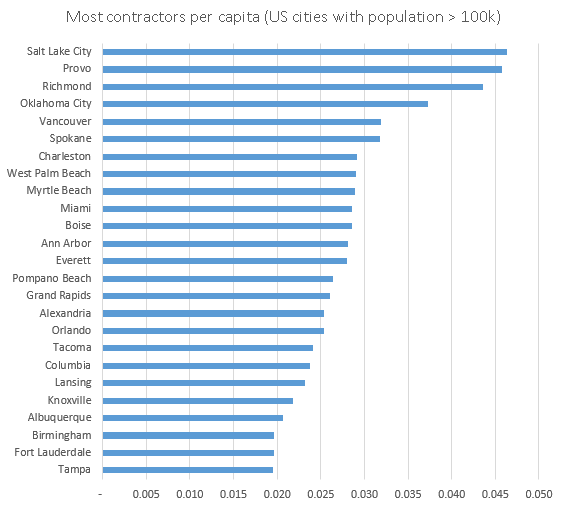 Finally, here are the U.S. cities (population > 100,000) with the fewest licensed contractors per capita: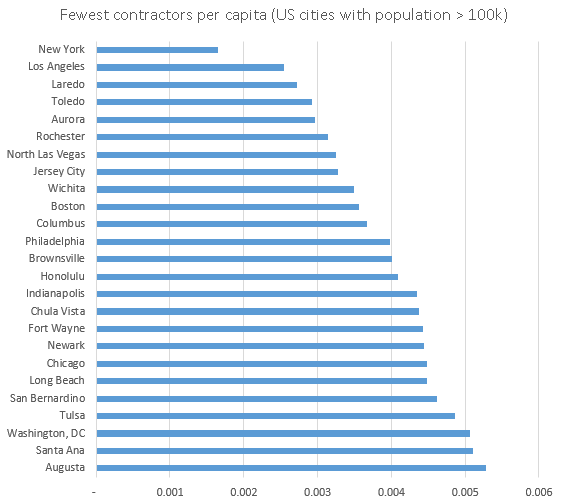 In a future post, we'll compare the supply-side research with analysis on the demand-side to understand which cities have the greatest supply/demand imbalances. More data on the remodeling industry is available on BuildZoom.
A few notes about the data:
Licenses both general classifications (e.g. general contractors) and specialty classifications (e.g. HVAC, electrical).
In this article, "contractor" and "contracting business" reference a business entity with one or more verified contracting licenses. Multiple construction workers can work for one contractor or contracting business.
Different regions vary with regard to their licensing standards. For example, the State of New Hampshire only licenses certain types of specialty contractors.
Related
Popular in the Community