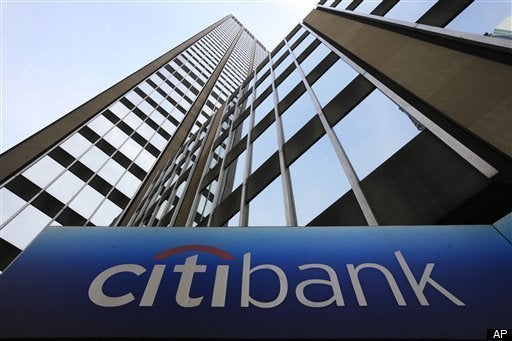 The government plans to sell some portion of $2.2 billion worth of Citigroup securities, in the latest effort to repay taxpayers for the public rescue of the bank, the Wall Street Journal and Bloomberg report.
Citigroup gave the U.S. Treasury the $2.2 billion of trust preferred securities, which have attributes of both stocks and bonds, in exchange for the government's providing a safety net for $301 billion of the bank's assets. The government guarantee was in addition to a $45 billion investment and $235 billion in available funds, for a government bailout totaling $280 billion.
Treasury never needed to compensate Citi for the insured assets, and the agreement ended in December, Bloomberg says. With the securities still in its possession, the government stands to profit from the asset guarantee agreement.
But the news isn't all good. The government still owns just under a fifth of the bank and is having trouble reducing that stake, the Financial Times reported earlier this week. As of July 1, Bloomberg and the WSJ say, the government owned about 18 percent, or 5.1 billion shares. At the end of August, the government owned about 17 percent, or 4.2 billion shares, according to the FT. A recent decline in trading volume has made it unlikely that the government will meet its year-end deadline of selling all its shares, unless it resorts to drastic measures like selling them all at once.
The WSJ also has an update on the government's plan to repay taxpayers for the rescue of AIG. AIG chairman Steve Miller told the WSJ that the insurer's board is meeting Wednesday to discuss a plan that would allow the government to sell its AIG stock on the open market. Miller complained, though, that because his company needs to negotiate with several different government entities, it might not be able to make an official announcement right away.
Couching the bailout in metaphorical terms, Miller said there was a "strong possibility of significant profit to taxpayers for taking this journey with us."
Calling all HuffPost superfans!
Sign up for membership to become a founding member and help shape HuffPost's next chapter