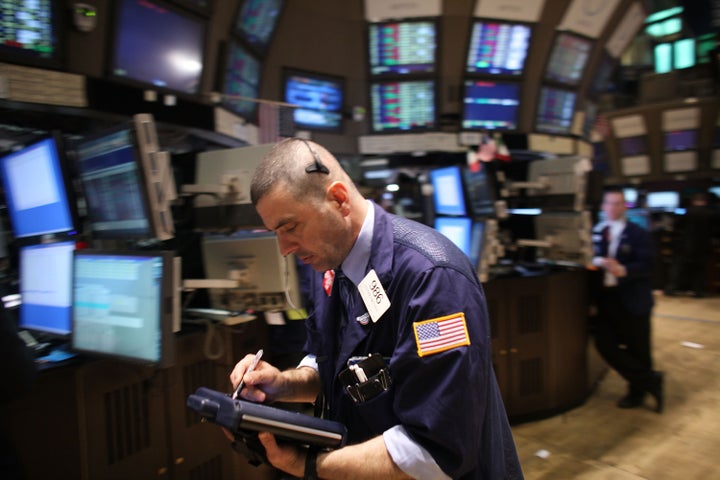 (Reuters) - Ratings agency Standard & Poor's has warned there is a one-in-two chance it could cut the United States' prized triple-A rating if a deal on raising the government's debt ceiling is not agreed soon.
Putting the U.S. on negative watch, S&P warned that it could cut the rating this month if talks between the White House and Republicans remain stalemated. Any cut would be by one or more notches, it added.
"Today's CreditWatch placement signals our view that, owing to the dynamics of the political debate on the debt ceiling, there is at least a one-in-two likelihood that we could lower the long-term rating on the U.S. within the next 90 days," the agency said in a statement on Thursday.
The deadline to raise the ceiling is on August 2.
"We have also placed our short-term rating on the U.S. on CreditWatch negative, reflecting our view that the current situation presents such significant uncertainty to the U.S.' creditworthiness."
The agency also warned that even if there was a deal done on raising the ceiling, it might still cut the rating if it was not convinced that the deal would stabilize the country's medium-term debt dynamics.
"If an agreement is reached, but we do not believe that it likely will stabilize the U.S.' debt dynamics, we, again all other things unchanged, would expect to lower the long-term 'AAA' rating, affirm the 'A-1+' short-term rating, and assign a negative outlook on the long-term rating," said S&P.
(Reporting by Wayne Cole; Editing by Balazs Koranyi)