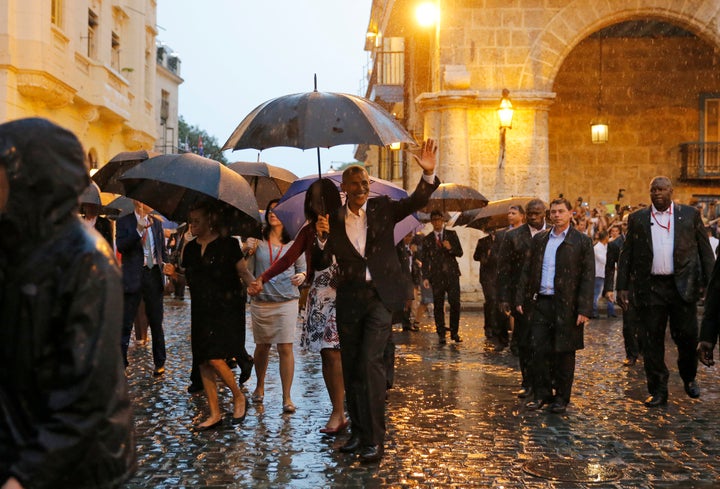 When Dr. C. William Keck sat down to write an editorial in the New England Journal of Medicine, imploring Congress to end the United States' Cuba embargo so that Cuban and American researchers could better collaborate, he had no idea that the U.S. Treasury Department's lift of sanctions was just days away.
The embargo isn't completely gone, but many goods and regulations are now available to Americans. While news of the loosened sanctions has focused on trade policy and travel souvenir rules, Keck sees a clear win for public health and medical research: The government lifted sanctions on joint health research, Cuba pharmaceuticals that earn FDA approval and bank accounts for authorized health-related business, effective October 17.
That's important because many countries around the world look to Cuba as a model for improving population health, an area that Cuba excels in even with modest resources.
Previously, if U.S. and Cuban scientists wanted to collaborate on research, the U.S. teams would have to apply for a license ― a bureaucratic hurdle that slowed down medical research and limited binational innovation. What's more, Cuban medical products were off limits because of the trade embargo.
For a glimpse at what easy medical exchange could bring us, look no further than Heberprot-P, a treatment for diabetic foot ulcers that can reduce the risk of amputation and the CimaVax lung cancer vaccine, both of which are approved for FDA evaluation.
While CimaVax hasn't been studied in the United States yet, a Cuban study published in the journal Clinical Cancer Research in February found that non small-cell lung cancer patients who were given four injections of the drug lived an average of three months longer than the control group. For patients with high levels of a certain protein in their blood at the start of the study, the survival effect was more pronounced, with 20 percent of vaccinated patients still alive after five years.
HuffPost talked to Keck, who is a professor emeritus at Northeast Ohio Medical University and a member of the Medical Education Cooperation with Cuba, a nonprofit that promotes U.S.-Cuba health collaborations. Here's what we can learn from Cuba as relations between the two countries continue to thaw:
Q: Let's start at the beginning. How did Cuba build such an advanced health system with limited economic resources?
A: At the time of the Cuban revolution, the government made the decision that health care and education were human rights. While you can argue about many things the Cuban government did, those two things they seemed to get right.
One of the silver linings of the embargo is that Cuba had to develop its own internal capacity to do research and develop medications because they were cut off from anything produced in the United States.
"One of the silver linings of the embargo is that Cuba had to develop its own internal capacity to do research and develop medications."
Q: Some of the recommendations you detail in your op-ed have already come to pass. Are there outstanding rules you'd still like to see loosened up?
A: Well, what we'd like to see, of course, is the embargo disappear.
For example, it's still illegal for U.S. citizens to travel to Cuba for medical treatment. If you can't get a drug here, and it might be a lifesaving for you and you want to go there to get it, it's illegal to do that.
Now that doesn't mean people aren't doing it. It's fairly easy to go illegally if you want. But it doesn't make sense to make it illegal to go there to get medical care. If you are traveling to Cuba and you fall and break your ankle, you can certainly get emergency treatment, but you can't get primary care or dental care or anything like that.
We also suggest allowing interested U.S. health profession students, particularly public health, nursing and medicine students, to be able to go to Cuba and get a degree or take courses.
In an era of health reform, it makes sense for physicians, nurses, and quite frankly, others, to better understand a model that melds medicine and public health effectively.
Q: What public health lessons can the United States learn from Cuba?
A: How do you develop a system that can actually focus on improving population health?
They experimented. They went through trial and error and evaluations. In the 80s, they came up with this family doctor and nurse idea, to have a primary care provider who lived in the community and whose major priority was improving population health status. Unlike students trained in the U.S. or Western Europe, Cuban students are trained to improve population health status.
"Unlike students trained in the U.S. or Western Europe, Cuban students are trained to improve population health status."
We certainly aren't here. When I went to medical school, I was taught to do battle with disease one patient at a time. You dealt with what came in the door. You didn't focus much on the community. We diagnosed and treated illness and injury and didn't worry much about what happened beyond that.
It's a much different approach.
Every Cuban [med school] graduate has to be a family physician for two years. If they wish to specialize after that, they can take the exam and if they pass, they can get specialty training.
What that means is every physician, even the most esoteric pediatric cardiac surgeon, has a strong understanding of prevention, of family medicine and the system and the way it operates. The family doctor is respected, because every physician has done it and appreciates how hard it is.
This interview has been edited and condensed for clarity.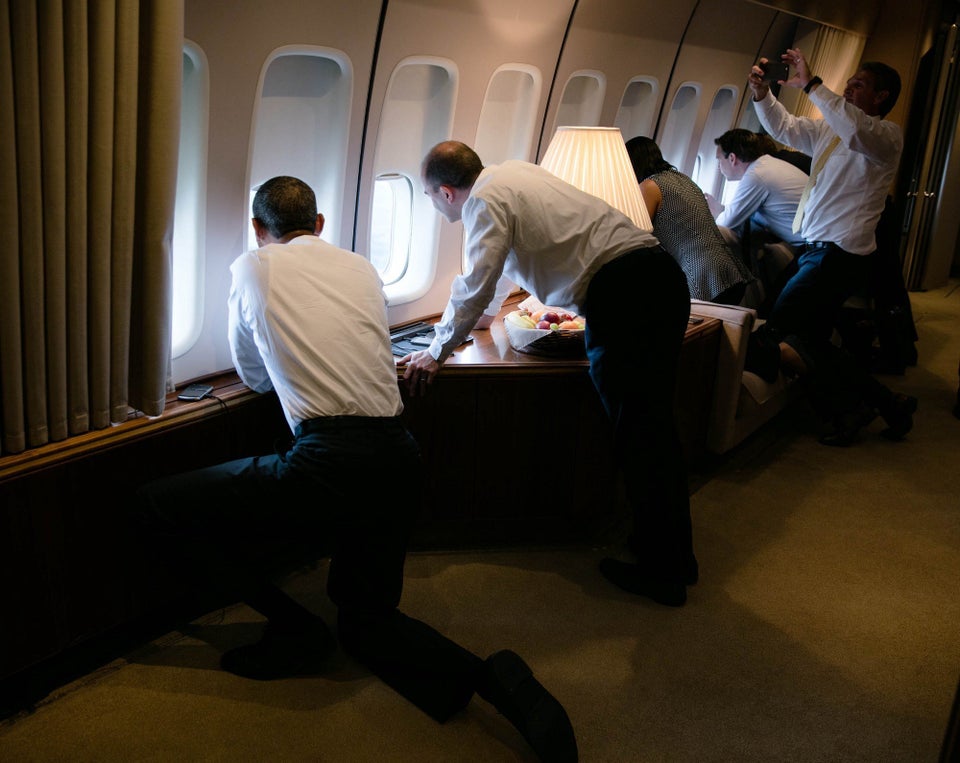 White House Photographers Document Obamas In Cuba
Popular in the Community