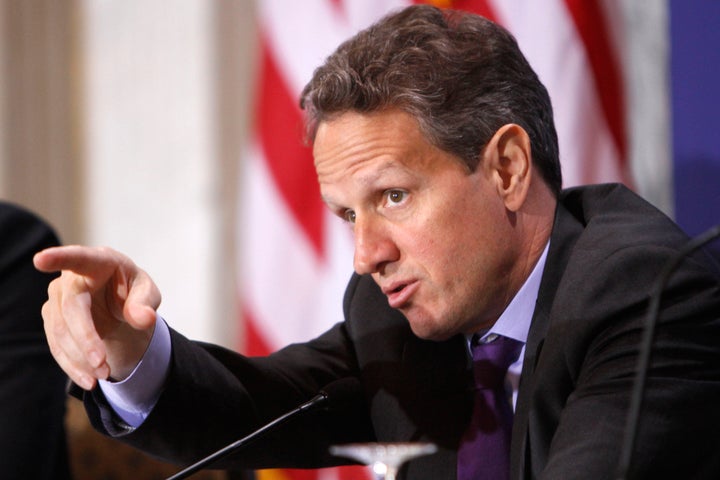 The United States will hit the legal limit on its ability to borrow no later than May 16, Treasury Secretary Timothy Geithner said on Monday, ramping up the pressure on Congress to act to avoid a default.
Previously, the Treasury had warned that the country could hit the $14.294 trillion statutory debt limit between April 15 and May 31.
In a letter to U.S. Senate Majority Leader Harry Reid, Geithner said that while the projections could change, the Obama administration does not believe they could change in a way that would give Congress more time to raise the debt ceiling.
Geithner's warning comes as Republican and Democratic lawmakers struggle to complete a spending package that would keep the government operating beyond Friday. Republicans want to use that bill to cut spending more deeply than Democrats.
If the debt ceiling is not increased by May 16, Geithner said the Treasury has authority to take certain extraordinary measures to temporarily postpone the date the United States would default on its obligations.
However, those actions would be exhausted after about eight weeks and there would be "no headroom" to borrow within the limit after July 8, he said.
(Reporting by Rachelle Younglai; Editing by Dan Grebler)
Related
Popular in the Community