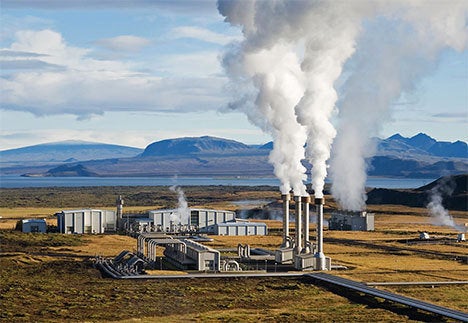 Geothermal Energy Deserves More Attention
Like wave-power, geothermal energy lives in the shadow of its two more popular brothers, solar power and wind power. The US Department of Energy (DOE) is trying to do something about that with a $90 million "Funding Opportunity Announcement"; it plans to award 26 grants to both industry and academia. "A minimum of 20% private sector cost share is required for R&D projects and funding for the awards is subject to Congressional appropriations."
Hopefully, this new investment by the DOE, along with private sector funds, will help geothermal (not to be confused with residential ground source heat pumps) move forward into the spotlight. As we said before, geothermal energy has a huge potential and could be used alongside intermittent renewable sources such as wind and solar.
Geothermal Funding Details
"Funding is available at US $10.5 million for fiscal year (FY) 2008. Subject to annual Congressional appropriations, up to an additional US $30 million is expected to be available for awards in FY 2009 and US $49.5 million in FY 2010."
Applications for this funding opportunity are due on or before August 12, 2008.
Does Geothermal Research Benefit from the Oil Industry?
On top of investments into geothermal, we have to note that - ironically - a lot of techniques from the oil industry (drilling, geological surveys) can be useful in that field. The problem is a shortage of competent geologists and engineers, as well as specialized equipment.
Related
Popular in the Community