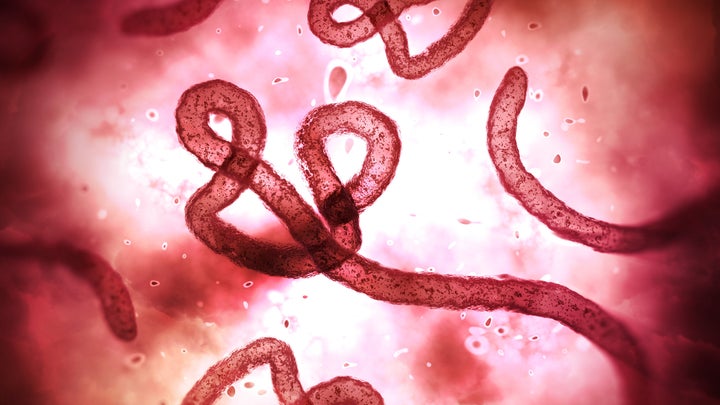 The small number of people in the U.S. who contracted Ebola have all experienced complications from the disease after they recovered, including hair loss, joint pain and eye problems, according to a new report.
Researchers surveyed the eight people who were treated for Ebola in the United States during 2014, about five months after they were released from the hospital.
Six of these people (75 percent) said they experienced hair loss, joint pain and fatigue after their bout with the viral illness, although most of these patients said these symptoms went away after about two months.
Five survivors said they had eye problems, including pain, discomfort or blurriness, and two patients — Dr. Ian Crozier and Dr. Richard Sacra — required treatment for eye inflammation.
Six patients said they had cognitive or psychological symptoms after Ebola, such as short-term memory loss, insomnia, depression or anxiety. Three patients experienced abnormal sensations, like tingling or pins and needles, and one patient was treated for damage to peripheral nerves.
Seven of the eight patients still had at least one symptom lingering at time of the survey. The findings suggest that Ebola survivors may benefit from evaluation for eye, muscle, bone and nerve problems, the researchers said.
"It is clear that for patients who survived Ebola virus disease, the story does not end with their discharge from an Ebola treatment unit in West Africa or a hospital in the U.S., said Dr. Timothy Uyeki, senior author of the study and part of the Centers for Disease Control and Prevention's Ebola Response Team.
They may experience a wide range of symptoms and complications with varying severity, Uyeki told Live Science. And it's unknown how long these problems may last, he said.
The report also "reinforces the importance of monitoring and follow-up of survivors of Ebola virus disease in the U.S. and worldwide to address their medical management and mental health," Uyeki said.
Crozier has spoken publically about his struggle with the long-term effects of Ebola. In a speech in October, Crozier said he had experienced hearing loss, seizures and severe back pain since recovering from the disease. In addition, his eye problems were so severe that he nearly lost his vision.
The exact reason for many of the symptoms experienced by Ebola survivors is not known. But symptoms like joint aches and fatigue may result from the body's release of certain immune-system chemicals called cytokines, which fight the disease, but make people feel sick, Dr. Jesse Goodman, an infectious-disease expert and a professor of medicine at Georgetown University Medical Center, who was not involved with the new study, told Live Science in a March interview.
The dehydration, low blood pressure and nutrition problems that some people experience during Ebola may also damage a person's muscle or other tissues.
It's also possible that the Ebola virus itself directly leads to problems even after people have recovered. The doctors who treated Crozier found the Ebola virus in the eye's aqueous humor — the fluid between the eye's outer covering and the lens — months after he was released from the hospital.
The new study highlights the many unanswered questions about the health of Ebola survivors, Uyeki said. It's not clear how often survivors experience complications, how long they last, and whether they are indeed caused by Ebola.
More research is needed that follows Ebola survivors for a long time, and compares them to healthy people, to answer these questions and better understand how to prevent and treat these complications, Uyeki said.
The report is published in the Dec. 17 issue of the New England Journal of Medicine.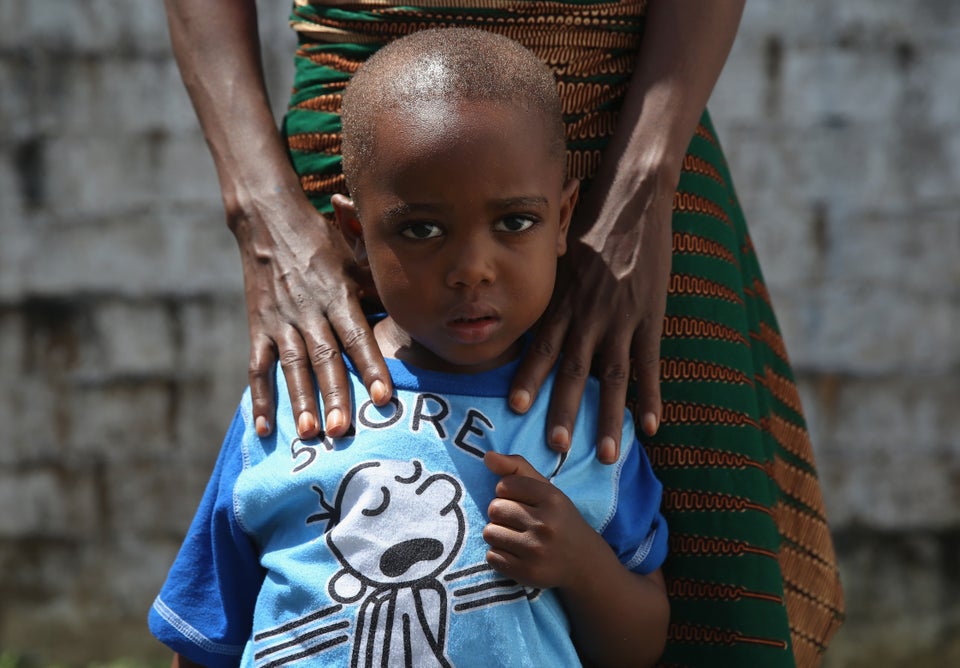 The Survivors: Portraits Of Liberians Who Recovered From Ebola