Ed. Clarification: HuffPost Education originally reported that the United States was ranked 14th by the OECD. That figure is the nation's ranking in reading skills, not the overall ranking of the country.
The United States has fallen to "average" in international education rankings released by the Organisation for Economic Co-operation and Development, according to the AFP.
America has received scores around 500 on a scale that goes up to 1,000: 487 in math, 500 in reading and 502 in science.
The three-yearly OECD Programme for International Student Assessment (PISA) report, which compares the knowledge and skills of 15-year-olds in 70 countries around the world, ranked the United States 14th out of 34 OECD countries for reading skills, 17th for science and a below-average 25th for mathematics.
Citing concerns over the country's education performance compared to other nations, and the long-term impact of the shortcomings on the future economic viability of the country, the Obama Administration has pushed for comprehensive reforms during the president's time in office.
"This is an absolute wake-up call for America," U.S. Education Secretary Arne Duncan said in an interview with The Associated Press. "The results are extraordinarily challenging to us and we have to deal with the brutal truth. We have to get much more serious about investing in education."
Support HuffPost
The Stakes Have Never Been Higher
Related
Before You Go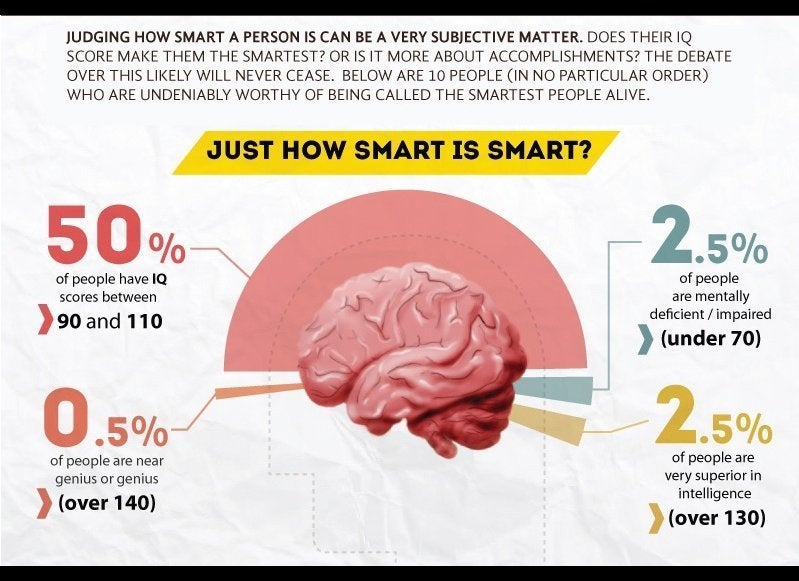 The 10 Smartest People In The World
Popular in the Community