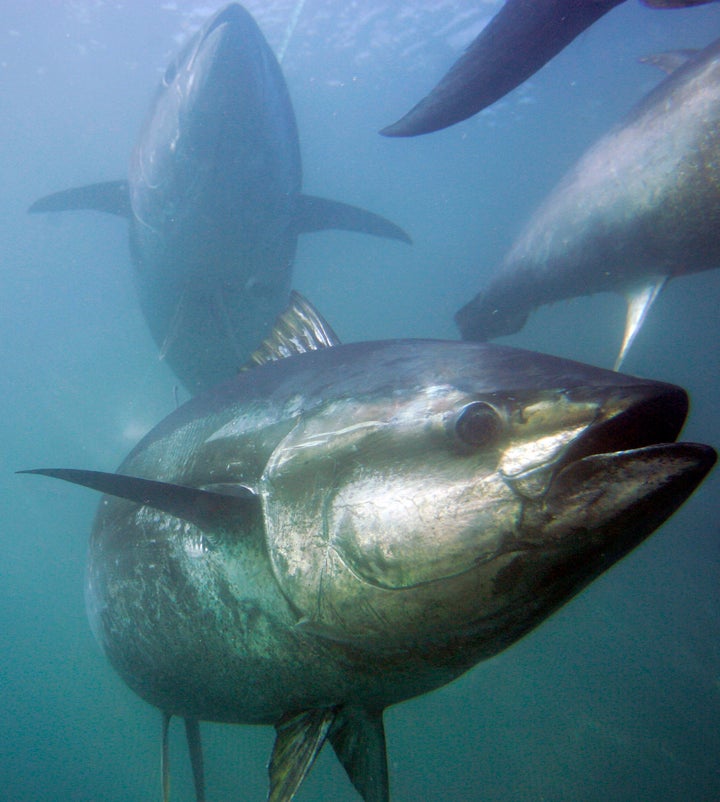 Besides disco balls, bell-bottoms and lava lamps, the 1970s can lay claim to something far more important -- a host of landmark environmental laws. The Clean Air Act, Ocean Dumping Act and Clean Water Act changed our nation forever. And as a then-young Coast Guard seaman, I saw firsthand the improvements in managing our oceans after Congress passed the Fishery Conservation and Management Act, 35 years ago this April.

Though most people have probably never heard of the Magnuson-Stevens Act, as the law is now called, this piece of legislation forms the linchpin in managing our nation's fisheries. It marked a major turning point in how we oversee marine resources, ensuring that we have seafood on our plates for years to come. It's also a policy that all Americans who love to fish and eat local seafood should applaud.

Passage of Magnuson-Stevens marked a historic recognition that our ocean fish are a valuable national resource, which, with prudent stewardship, will help feed and employ millions of Americans. The law set in place a fishery management system still used today, but unfortunately also helped expand the U.S. fishing fleet to unsustainable levels, resulting in overfishing, or taking species faster than they can reproduce.

Subsequent congressional efforts to strengthen the law, in 1996 and 2006, helped refocus fishery management efforts to end overfishing and promote more sustainable practices. This has included the development of strong, science-based catch limits to aid in rebuilding depleted populations.

Today, the United States has in place one of the most advanced marine resource management programs in the world. We also are on track to have in place catch limits designed to end overfishing on the vast majority of major commercial and recreational fisheries in U.S. waters by the end of the year.

Mid-Atlantic summer flounder, also known as fluke, makes an excellent case in point. The species has recovered to 89 percent of healthy levels since federal managers effectively implemented a rebuilding plan in 1993. Scientists are now optimistic that this once severely depleted population will return to healthy levels by 2013. This could yield tremendous future economic benefits, potentially adding $28.9 million per year to that region's economy.

Some now in Congress, however, are trying to loosen current conservation provisions within our nation's fishery management laws, under the label of regulatory reform. They argue that legal mandates to end overfishing and rebuild depleted populations are too inflexible, and that short-term economic needs should trump long-term sustainability. This approach, however, would simply repeat policy mistakes of the past that resulted in the collapse of many commercially important fish populations around the country, creating idle boats and lost jobs.

I remember what commercial ocean fishing was like before Congress passed the Magnuson-Stevens Act. While serving in the U.S. Coast Guard patrolling the waters off Cape Cod, I was at the center of a scene right out of the Wild West. Boats, including huge factory ships from overseas, were caught in a frenzy to haul in as many fish as possible with little regard for sustainability or for other creatures -- like sea birds and sharks -- harmed.

In those days, fishing boats from around the world would ply the waters right off our coastlines. I'll never forget ferrying boarding parties in small open boats to huge mother ships from distant nations. Towering over our 210-foot cutter, these vessels allowed foreigners to stay at sea for months and sweep our oceans clean of cod, flounder and other species.

After the passage of Magnuson-Stevens, however, federal officials were able to push these boats out to 200 miles off our shores. Subsequent amendments to the law in 1996 and 2006 set in place policies to better manage our waters by our own commercial and recreational fishermen as well. And balancing fishing and conservation needs has paid off, as fish populations around the nation have rebounded.

Over the past 35 years, we have learned much about how to build vibrant and sustainable fisheries. Now is not the time for Congress to reverse course on a policy that has helped return our nation's fish populations, the lifeblood of America's commercial and recreational fishing industries, to healthy levels.
Listen to my interview with National Geographic Weekend Edition here.

Related
Popular in the Community