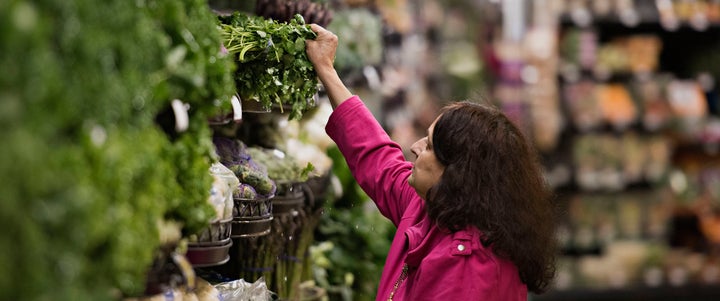 WASHINGTON -- Fourteen percent of U.S. households lacked access to enough good food at some point last year, according to the latest annual food insecurity estimate from the federal government.
The change from last year's 14.3 percent is too small to count as statistically significant, but the decline from 14.9 percent in 2011 is good news, say researchers at the U.S. Department of Agriculture. Still, despite an improving economy, the rate is much higher than the 11.1 percent seen in 2007, before the onset of the Great Recession.
"It's just appalling that in this country -- when at least from a GDP point of view we have a larger economy than we did before the recession -- we have millions more people struggling with hunger," James Weill, president of the Food Research & Action Center, an anti-hunger advocacy group, said in an interview.
Rep. Mike Conaway (R-Texas), chairman of the House committee that oversees the Supplemental Nutrition Assistance Program, the nation's largest antihunger initiative, lamented the new number.
"I'm disappointed by the findings in today's report which revealed essentially no progress has been made in decreasing food insecurity for American families over the past year," Conaway said in a prepared statement.
People in food-insecure households didn't necessarily go hungry. About two-thirds had "low food security," meaning they managed to get enough to eat, but they compromised on quality or variety. Members of these households are at greater risk of health problems, but they were unlikely "to suffer from hunger in the sense of the uneasy or painful sensation caused by lack of food," the USDA says in a fact sheet.
Roughly a third of food-insecure households had "very low food security" -- meaning a household member really did eat less at some point during the year. "In most of these households, the adult respondent reports that in the past 12 months he or she was hungry and did not eat because there wasn't enough money for food," according to the USDA.
Usually it's just adults who skip meals in food insecure households with children, but the report says both kids and grownups experienced very low food security in 1.1 percent of households.
The food insecurity rate was highest last year in rural areas, lower in cities, and lowest in suburbs.
U.S. Agriculture Secretary Tom Vilsack hailed Wednesday's report.
"Food security for households with children, and households overall, is the strongest it's been since before the Recession," Vilsack said. "Two million fewer people live in a state of food insecurity today compared to 2011."
Conaway's Agriculture Committee has been reviewing SNAP, often known as food stamps, with an eye toward cutting the $70 billion program.
"Though there have been dramatic increases in government spending on SNAP and related programs," Conaway said, "these numbers are a strong indication that additional resources have simply produced stagnant results, and by in large haven't helped families improve their overall stability."
The committee will continue to review the program, Conaway said. "We need to continue to dig into the program and find what is working, what isn't working, and ensure that we maximize taxpayer dollars and the positive impact on program recipients," he said.
Conaway is right that SNAP spending has increased greatly in the past decade, but more recently the program's costs and enrollment have begun to decline. Even so, just 61 percent of food insecure households reported benefitting from food stamps or the National School Lunch Program in the previous month, according to Wednesday's report.
"Every other thing society does to help struggling families except food programs and Social Security has shrunk since the Great Recession," Weill said.
This story has been updated to include comment from Tom Vilsack.