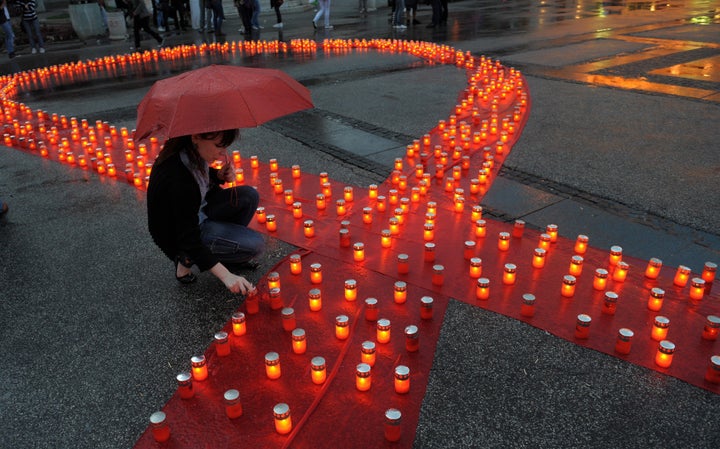 Co-written by Khai Hoan Tram
Last week, Republican presidential candidates convened in Las Vegas for a debate hosted by CNN and the Western Republican Leadership Conference. On the topic of foreign aid, several of the presidential hopefuls were extremely skeptical. For example, Mitt Romney argued that "We're spending more on foreign aid than we ought to be spending." Ron Paul said, "To me, foreign aid is taking money from poor people in this country and giving it to rich people in poor countries, and it becomes weapons of war."
What's missing from this discussion is the fact that foreign aid -- which accounts for approximately 1 percent of our national budget -- is actually used to aid those in need while advancing our country's humanitarian and diplomatic goals. And it's working.
Far from being "weapons of war," our foreign aid investments save lives with antiretroviral treatment (ARV) to treat HIV/AIDS; insecticide-treated bed nets (ITN) to prevent malaria; food aid for those suffering from famine; and earthquake and other natural disaster relief.
If foreign aid is cut, as many of these candidates insisted it should be, millions of people will lose life-saving treatment and services. The amfAR analysis examines the human impact of an across-the-board, 11.07 percent cut that could occur under what is called "sequestration" if the Joint Select Committee on Deficit Reduction fails to come to agreement on a plan.
The amfAR analysis found that sequestration could have the following impacts in fiscal year 2013 alone:
29,000 more infants would be born with HIV because of reduced funding for prevention of mother-to-child transmission programs;
Food, education, and livelihood assistance would not be available to 419,000 children through the President's Emergency Fund for AIDS Relief (PEPFAR);
Funding to treat 403,000 people with HIV/AIDS would not be available;
1.9 million fewer insecticide-treated bed nets to prevent malaria would be delivered;
44,000 fewer people would be treated for tuberculosis;
Through multilateral programming, 1.1 million fewer combination vaccines for children would be delivered; and
Cuts in funding for the Global Fund to Fight AIDS, Tuberculosis and Malaria would lead to significant additional morbidity and mortality in HIV/AIDS, TB, and malaria.
Millions of lives are at stake. That much cannot be debated.
All of us can agree that we need to spend our tax dollars as wisely as possible, and with that in mind we must recognize how important our global health investments are, providing security and diplomatic advantages to the United States.
But our global health investments -- and the major successes they have brought about -- also reflect America's moral strength, character, and leadership in the world. Indeed, they have had a tremendous impact on millions of lives and livelihoods, and they must continue to do so.
Popular in the Community