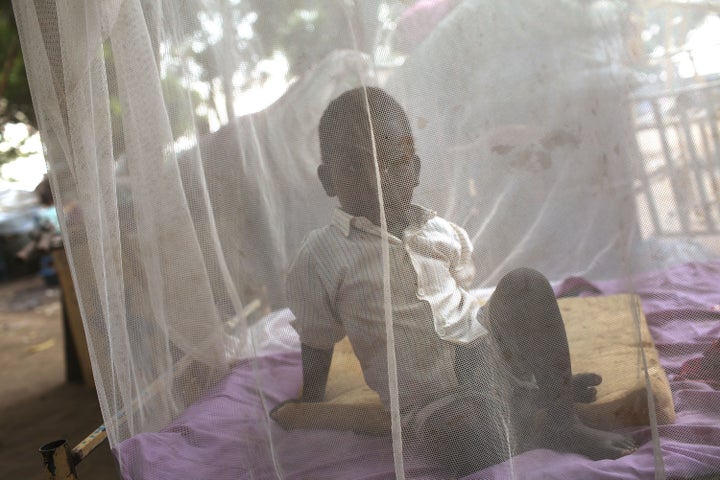 I have spent the past 3 years working on global health issues for one simple reason: I don't get it.
I simply cannot fathom that today's technology allows me to tweet to my fans from Cameroon and post blog entries from the Central African Republic, but doesn't help children in those countries who suffer from illnesses because they lack something as simple as clean drinking
water.
I travel the world visiting global health programs as an ambassador for the global health organization, PSI, and sometimes the disconnect I see is truly striking: people can get cold Coca Cola, but far too infrequently malaria drugs; most own mobile phones, but don't have equal access to pre-natal care.
I don't think anyone expected this to happen. Americans my parents' age may have seen the world as a slow march towards progress -- we've eradicated polio, won the Cold War, and witnessed dozens of new technologies that made life healthier, simpler and easier. I don't
remember a world without at-home movies or open heart surgery; it is amazing to think how much changed so quickly.
Like me, most people probably thought that the rest of the world would follow the same path as the U.S. and Europe, growing richer and more modern. But I have seen a very different world in my travels.
On trips with PSI, I have seen programs that help stop the spread of HIV/AIDS, eliminate malaria and provide the basic elements to ensure children have a chance to live to become adults; I have seen that there are fewer barriers than ever before between Americans and
the rest of the world. In fact, on a recent visit to Cameroon -- much to my surprise -- I met fans of my movies and music. That happens fairly often -- the market for entertainment is truly global. Sometimes I'll find myself autographing videos or signing CDs on visits to very remote locations.
This provided an interesting "a-ha" moment: when people are healthy, they can be productive. And when they are productive, guess what they do? They work, earn an income, and buy products -- they build their economy. It's simple and logical, but to grow economies, the basic building block of health is necessary.
When our country invests in global health, we are doing the right thing. When USAID -- the agency tasked with representing American interests worldwide by improving lives outside of U.S. borders--succeeds, we all benefit. We invest less than 1% of the federal budget in
strengthening the health and economic development in other countries, and we get incredible results.
USAID works shoulder to shoulder with foreign governments and organizations like PSI to stamp out malaria, and, in 2009, they reached more than 50 million people through malaria programs. Last year, U.S.-funded programs that prevent mother-to-child HIV transmission meant that more than 114,000 infants were born HIV-free.
If you can't buy into the humanitarian aspect, there are many other benefits, least of which is that it's a sound economic investment. The world is much smaller than it used to be. America's general store isn't around the corner anymore, it's now in India and Nigeria and Brazil. Ninety-five percent of the world's consumers live outside of the United States. Fifty percent of our exports -- including many of those from my industry -- go to developing world countries.
It makes sense: healthy, productive people create positive economic momentum, and that's good for everyone.

Calling all HuffPost superfans!
Sign up for membership to become a founding member and help shape HuffPost's next chapter