WASHINGTON, May 30 (Reuters) - A drop in government spending dragged more on the U.S. economy than initially thought in the first three months of the year, a sign of increasing pain from Washington's austerity drive.
The U.S. economy expanded at a 2.4 percent annual rate during the period, down a tenth of a point from an initial estimate, according to revised figures from the Commerce Department released on Thursday. Analysts had forecast a 2.5 percent gain.
Growth was held back as government spending fell across all levels of government and as businesses outside the farm sector stocked their shelves at a slower pace.
Washington has been tightening its belt for several years but ramped up austerity measures in 2013, hiking taxes in January and slashing the federal budget in March.
Still, economic growth has been surprisingly resilient, supported by the Federal Reserve's low interest rate policies. Most economists expect growth will slow mid-year as budget cuts come into effect.
Government spending fell even more sharply in the fourth quarter, and economists speculate that government agencies pulled back in anticipation of budget cuts initially due to begin in January but which took effect in March.
In the first quarter, government spending dropped at a 4.9 percent annual rate, faster than the 4.1 percent rate initially estimated. Spending fell at federal, state and local government offices, though the majority of the downward revision in Thursday' report came at the county and city level.
The drag from government and inventories was partially offset by an upward revision to consumer spending, which rose at a 3.4 percent annual rate, up two tenths of a point from the government's previous estimate.
However, a cloud hung over that category, as most of the upward revision was due to higher sales of gasoline. Higher prices at the pump are a burden on consumers, leaving them less money to spend on other things. Consumer spending accounts for more than two-thirds of U.S. economic activity.
After-tax corporate profits fell at a 1.9 percent annual rate in the quarter, the first decline in a year.
Total imports grew at a slower pace in the first quarter than initially estimated, moderating the drag on growth from net trade.
Excluding the volatile inventories component, GDP rose at an upwardly revised 1.8 percent rate, slightly higher than analysts had forecast. (Reporting by Jason Lange; Editing by Andrea Ricci)

Before You Go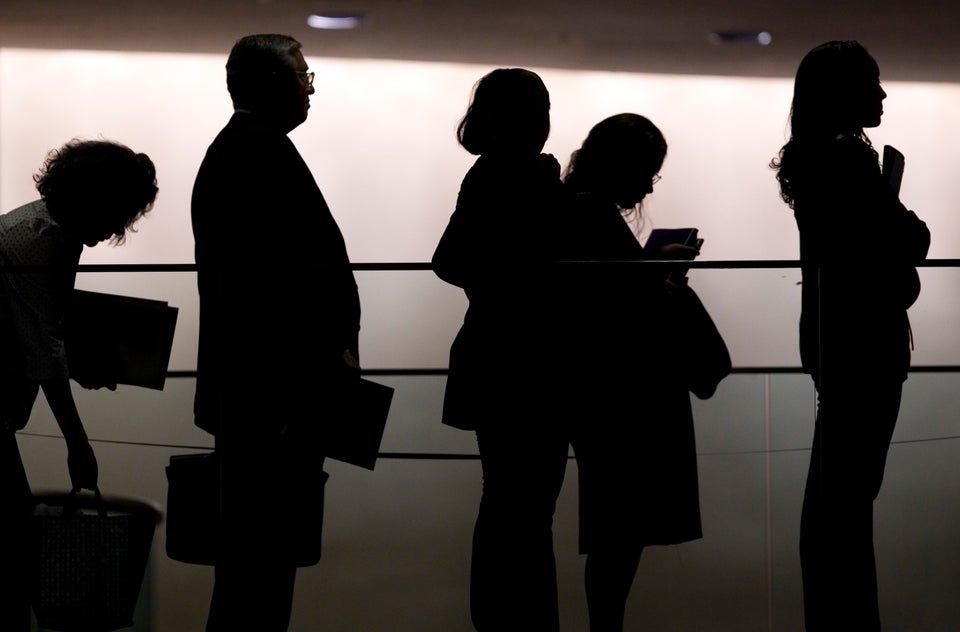 9 Ways Americans Haven't Recovered
Popular in the Community