 For the third time in as many trips to the World Cup, the United States faced Ghana. For the first time in its World Cup history, the United States defeated Ghana.
With dramatic goals coming in the opening and closing minutes, the U.S. men's national soccer team outlasted Ghana, 2-1, in a thrilling clash between the World Cup rivals at Estadio das Dunas in Natal on Monday evening. The roller coaster rematch included enough highs, lows and bloody noses to ensure it is long remembered in U.S. Soccer lore. To the delight of the large contingent of American fans who made the journey to Brazil, reserve defender John Brooks scored the game-winning goal in the 86th minute. The last-gasp header got the U.S. team off to a strong start in the formidable Group G -- dubbed the "Group of Death" by many -- and earned it a measure of revenge after suffering tournament-ending defeats to Ghana at the World Cup in 2006 and 2010.
"It was a grind, but it was a wonderful win at the end of the day," Klinsmann said after the match, via The Associated Press.
The 24-year-old forward was stretchered off the field and replaced with Aron Johannsson. A short while later, the official Twitter account of U.S. Soccer announced that Altidore had suffered a strained left hamstring. Unfortunately for the Americans, the injuries woes were just beginning. Dempsey was bloodied by a kick to the face and defender Matt Besler would also grab for his hamstring later in the first half. In a move that would pay dividends later in the match, Klinsmann called on Brooks to replace Besler at the start of the second half.
Pressing for an equalizer, Ghana looked the far more dangerous team as the second half progressed. The Black Stars broke through in the 82nd minute when a brilliant sequence of passing led to a goal by midfielder Andre Ayew.
With many U.S. players looking exhausted as the clock ticked toward full time, it was two second-half substitutes who connected for a goal that sparked celebrations from Natal to Grant Park, from Denver to Birmingham. In the 86th minute, reserve midfielder Graham Zusi sent a corner kick into the Ghana penalty area. There were 13 players in the area when Zusi struck the ball. One, Brooks, reached the ball. The reserve defender, making just his fifth appearance for the U.S. national team, rose up and headed the ball down with force and it bounced past Ghana goalkeeper Adam Kwarasey and up into the roof of the net.
Related
Before You Go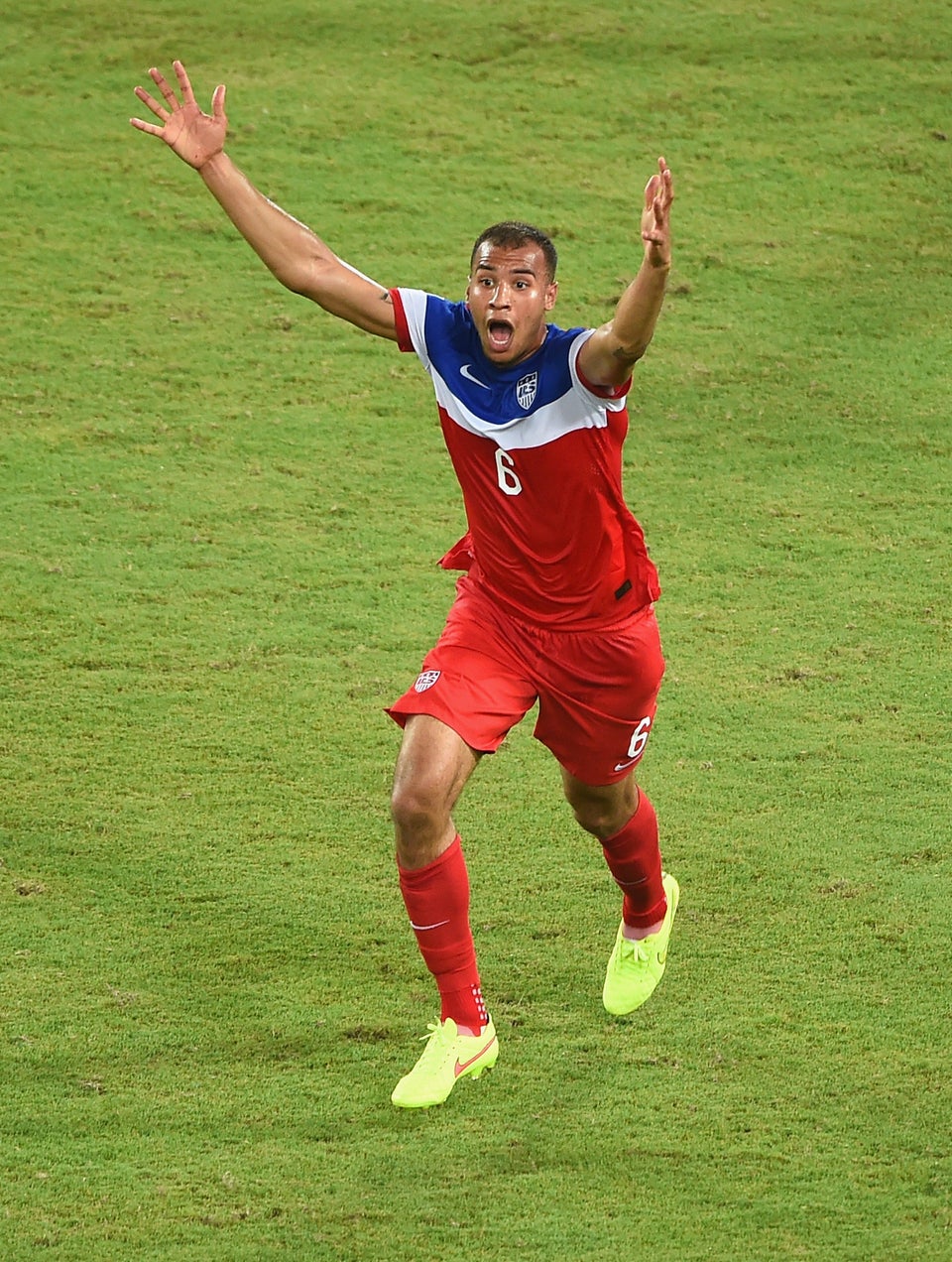 USA vs Ghana 6/16/14
Popular in the Community