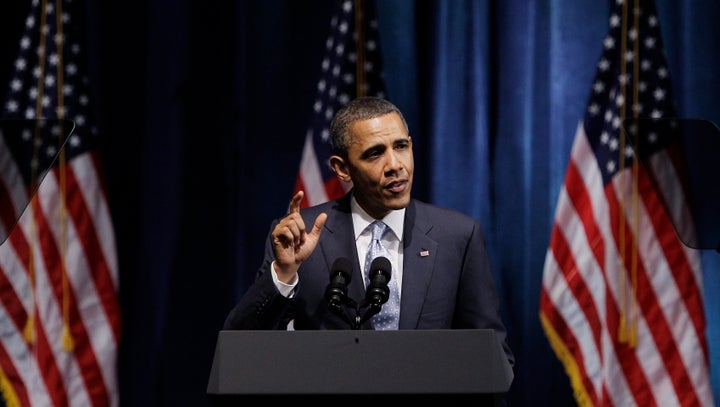 The U.S. has proposed global cybersecurity strategy that aims to create a more secure Internet, improve cybercrime enforcement, and better protect cyber freedom worldwide.
In the plan, the administration also promised, in the most explicit terms to date, that the U.S. would use military means to respond to a cyberattack threatening national security.
"We reserve the right to use all necessary means – diplomatic, informational, military and economic – as appropriate," states the policy, while noting that the U.S. seeks to exhaust all other options prior to pursuing a military course.
The plan offers a recognition of the idea that without international standards for regulating cybercrime and standards for conduct as businesses move online, the Internet will not become safer.
"To achieve our vision, the United States will build an international environment that ensures global networks are open to new innovations, interoperable the world over, secure enough to support people's work, and reliable enough to earn their trust," the White House wrote of the plan in a blog post. "To achieve it, we will build and sustain an environment in which norms of responsible behavior guide states' actions, sustain partnerships, and support the rule of law."
Secretary of State Hillary Clinton said that the Internet can be used to suppress dissidents, as observed in events earlier this year as in Egypt where the Internet was shut off. The U.S. will ask other nations to set policies that govern how cybercriminals are prosecuted, networks are protected, and how terrorists who are using the web to plan and collaborate attacks are found.
"What this document says, we want the Internet to be open and free and accessible and an economic engine to all people," Clinton said, according to the AP.
According to the New York Times, part of the motive for the plan is the hope that China and Russia will be pushed to make the Internet more free:
Several officials said privately that the hope was that the initiative would prod China and Russia into allowing more Internet freedom, cracking down on intellectual property theft and enacting stricter laws to protect computer users' privacy.
The plan also calls for broadbased collaboration both domestically and abroad, with each U.S. department set to create strategies in line with the plan that the White House will then assess in six months. The U.S. has asked that countries sign the Cybercrime Convention treaty, which calls for cooperation in looking into crimes committed online or through computer networks. China and Russia have not yet signed the treaty.
"We as a society should not take it as a fact of life living in the era of Internet that people are going to successfully take your identity or your credit card or disable networks," Howard Schmidt, the top White House cybersecurity official, told Bloomberg
Popular in the Community