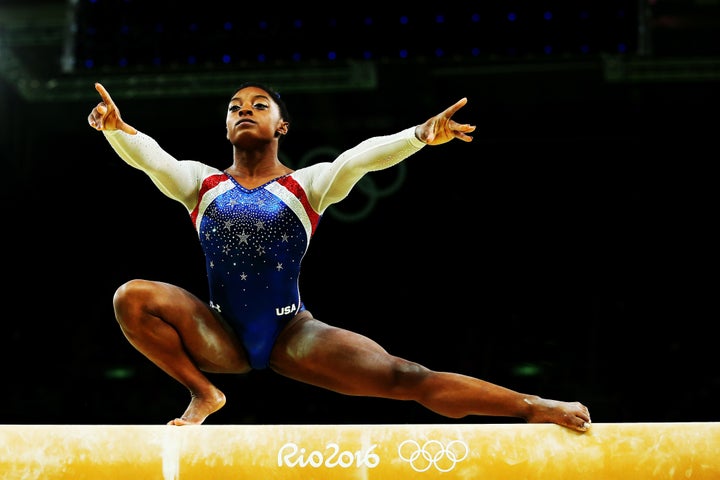 But the U.S. women's routines aren't the only thing burning up Rio de Janeiro: Their glittering leotards are pure fire.
At first glance, these leotards might seem like standard dancewear. But just one U.S. gymnastics Olympic leotard can cost up to $1,200, Cosmopolitan reports. What's more, a female gymnast's Olympic wardrobe contains 12 practice leotards and 8 competition leotards, and all those custom-made leotards add up to a competition collection that costs as much as $12,000.
For comparison, here's a quick list of stuff you could buy for $12,000.
413 Kylie Lip Kits
A 20 percent down payment on a $60,000 condo
A diamond ring from Tiffany & Co.
7 Bowflex machines
The reason these leotards cost as much as 100 years of Netflix has a lot to do with fit, design and bling. Those the U.S. women wore in the qualification round were studded with nearly 5,000 crystals each. GK Elite, the maker of Team USA's Olympic leotards, only uses Swarovski crystals because of their high sparkle, the New York Times reports.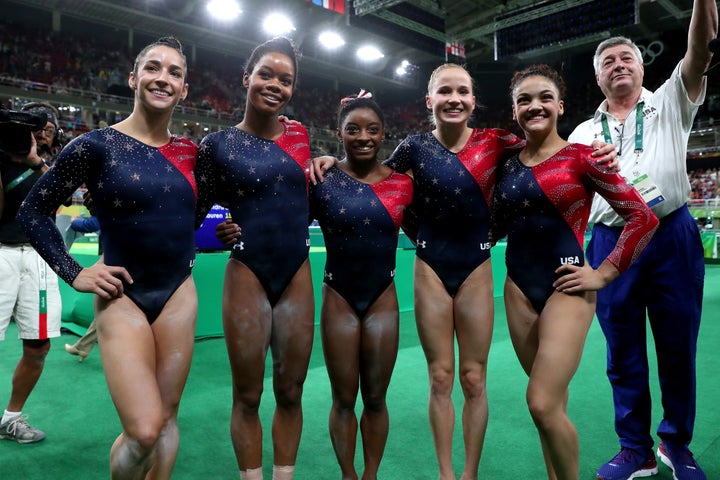 "[Team coordinator] Martha [Karolyi] has said it many times, it has to be like a prom dress, she wants them to walk out and look regal, and unique and exquisite and dynamic," GK Elite's Kelly McKeown told USA Today. "She's not interested in having something very plain, she wants it to be their day out there."
Then there's the fact that the leotards are custom-fitted to each gymnast. Athletes can get up to three fittings for each leotard, to ensure it's flattering and won't ride up. The cut that looks good on Gabby Douglas might not work for Simone Biles, so leotards are individually made for each gymnast's body.
For more on why these spectacular leotards are worth a year or so of college tuition, head over to Cosmopolitan.