 WASHINGTON -- The Medicare proposals advocated by presumptive Republican vice-presidential candidate Paul Ryan are at the heart of the Democratic campaign to take back control of the House of Representatives. A close look at the most competitive races, via the new House Outlook section of The Huffington Post's Election Dashboard, helps explain why.
Republicans currently hold a 49-seat majority in the House; 242 seats are held by Republicans and 193 by Democrats. In order to regain a majority and put Nancy Pelosi (D-Calif.) back in the Speaker's chair, Democrats would need to pick up 25 seats.
A Huffington Post analysis shows that 43 of 45 incumbent Republicans regarded as vulnerable by political handicappers voted for the budget that Rep. Ryan (R-Wis.) authored as House Budget Committee chairman in 2012. All 45 voted for Ryan's budget in 2011.
Earlier this week, GOP leadership convened a conference call for its rank-and-file members. According to a source on the call who was not authorized to speak on its content, nearly every person who spoke complained that they were getting hammered at home on Medicare, looking to leadership to figure a way out of the political jam. The complainants were quick to voice their support and enthusiasm for adding Ryan, who they called a leader, to the ticket.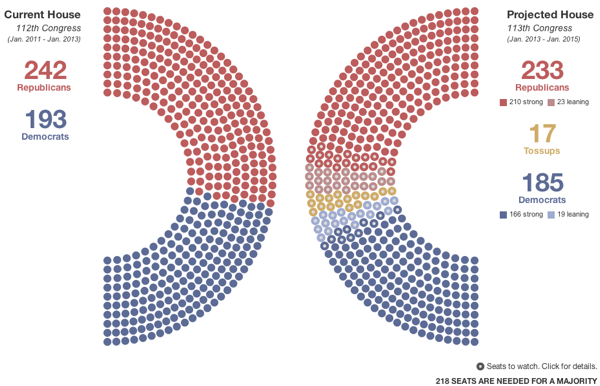 As of this writing, the handicapper ratings show that Democrats will fall short of a majority even if they sweep all of the districts currently leaning their way or regarded as toss-ups. To take back the House, they would also need to pick off another 16 seats among those currently rated as "leaning" Republican by the handicappers.
Democratic candidates across the country have been quick to tie their opponents to the Ryan budget, which would overhaul Medicare and make deep cuts to other government spending. They see the issue as politically toxic for the Republican Party, especially in competitive races in states with high populations of senior citizens, such as Arizona, Florida and Pennsylvania.
Two Democratic House candidates, Kathy Hochul of New York and Ron Barber of Arizona, have already found success in tying their opponents to the Ryan budget, scoring a pair of special election victories in swing districts in the last two years.
However, some Republicans believe they can turn Medicare into a winning issue in November. House Speaker John Boehner (R-Ohio) is urging House Republicans to "play offense" on Medicare by emphasizing that the $700 billion in Medicare cuts proposed by Ryan's budget is also included in President Barack Obama's health care overhaul.
HuffPost's Election Dashboard will continue to track U.S. House handicappers' ratings for the remainder of the election. It also provides capsule summaries of the most competitive races and the latest polls from individual districts, when available.
Ryan Grim contributed reporting.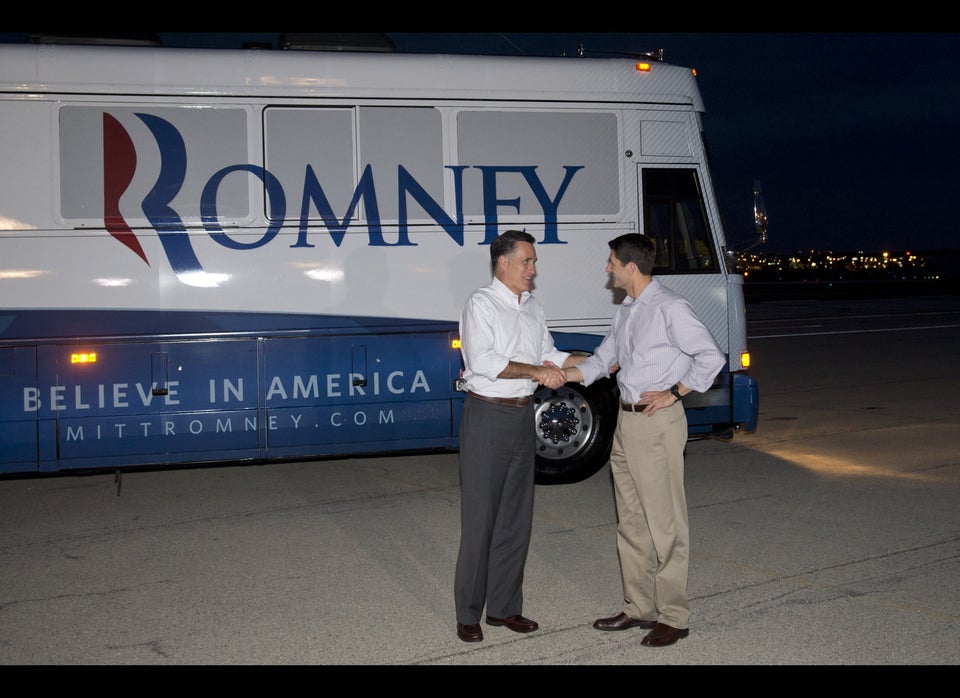 Romney-Ryan 2012 Soundtrack
Popular in the Community