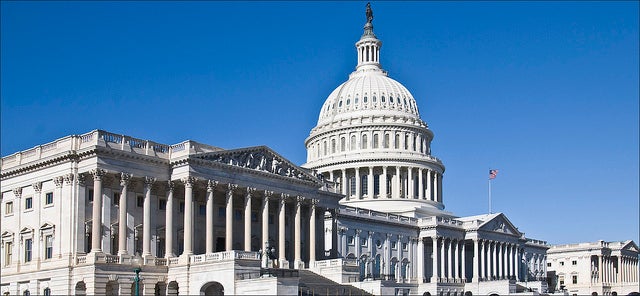 "We've heard chilling reports of authorities in Chechnya detaining, torturing, and even killing men from the LGBT community over the last several weeks. We are witnessing the unfolding of a horrific tragedy and it's long past time that the Kremlin start protecting its own citizens—all of them—regardless of sexual orientation. That's why I introduced this bipartisan resolution with my colleagues—to send a clear signal that Republicans and Democrats alike call on President Putin to respect and promote the dignity of all persons and provide safe haven for all those fleeing such horrific persecution." - U.S. Rep. Eliot L. Engel (D-NY) in a statement issued on May 23rd, 2017
With the passage of H. Res. 351, the U.S. Congress takes a visible stand against the Chechen attacks. Anti-LGBTQ violence and persecution cannot be tolerated anywhere in the world.
"That is why this resolution is of such importance. By shining a light on these crimes, in this dark corner, we seek to give hope to those who otherwise may have none at all. And we say unequivocally – to Kadyrov and to Putin – that these atrocities are in plain view, and that their cowardly and evasive responses are not fooling anyone." - U.S. Rep. Ed Royce (R-CA) addressing the House floor prior to the vote of H. Res. 351
This resolution follows recent statements issued in April 2017 by the U.S. Department of State and Ambassador Nikki Haley, condemning the anti-LGBTQ violence in Chechnya.
"We are increasingly concerned about the situation in the Republic of Chechnya, where there have been numerous credible reports indicating the detention of at least 100 men on the basis of their sexual orientation. Some reports indicate many of those arrested have been tortured, in some cases leading to death. We categorically condemn the persecution of individuals based on their sexual orientation." - The U.S. Department of State in a statement issued on April 7th, 2017
After numerous calls to action by LGBTQ organizations and other human rights defenders, Ambassador Haley also publicly spoke out against the Chechen attacks:
"We continue to be disturbed by reports of kidnapping, torture, and murder of people in Chechnya based on their sexual orientation and those persecuted by association. If true, this violation of human rights cannot be ignored – Chechen authorities must immediately investigate these allegations, hold anyone involved accountable, and take steps to prevent future abuses." - Nikki Haley, the U.S. Ambassador to the United Nations, in a statement issued on April 17th, 2017
What Now?
As the Human Rights Campaign (HRC) points out, while the U.S. State Department and Ambassador Haley have issued statements condemning the Chechen attacks, the White House has yet to publicly speak out against the gross human rights atrocities persisting in Russia.
In a tweet published following the passage of H. Res. 351, the LGBT Caucus, the bipartisan congressional caucus committed to achieving the full enjoyment of human rights for LGBT people in the U.S. and around the world, calls the resolution "a critical, bipartisan step" and urges President Trump to finally "stand up for human rights and condemn violence in Chechnya."
LGBTQ People in Chechnya Need Your Help Today
Donate to the Russian LGBT Network, a team of individuals and organization working on the ground in Chechnya to help provide emergency support to victims.