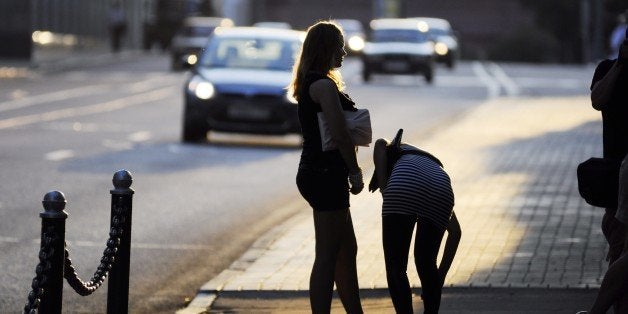 Updated: Aug. 15, 6:50 p.m. EST
Cindy McCain spoke out Wednesday not as a businesswoman or a politician's wife but as a modern-day abolitionist, fighting human trafficking at a time when activists estimate more people are enslaved than at the pinnacle of the trans-Atlantic slave trade.
McCain, who co-chairs the Arizona Task Force on Human Trafficking, joined a press call highlighting a newly released report from the Polaris Project. According to the report, 39 states have now passed updated, strong anti-trafficking laws.
By the Polaris Project's rankings -- which look at laws, advocacy efforts, victims' assistance resources, law enforcement training and other factors -- there are now also 32 states in the top tier for fighting human trafficking, up from 21 last year. New Jersey and Washington state ranked highest on the list, achieving perfect scores of 12, while South Dakota was the only state in the bottom of four tiers.
But the government officials and nonprofit advocates on Monday's press call weren't there to celebrate; they were pushing harder to change the still grim reality.
McCain recalled shopping in a fabric store a few years ago in India and noticing children looking up at her through the gaps between the wooden floorboards.
"I could see all these little eyes looking up at me. It was very evident what was down there, and it was a lot of little girls," she said. "The problem with this is that I walked out of that shop and I didn't do anything, and it has haunted me ever since."
She admitted she didn't quite realize what she was witnessing.
"At that point in my life, I did not understand what human trafficking was. I didn't understand not only the danger it presented but also how rampant it was worldwide. And that's why –- and that's a small reason, but a very important reason, that brings me to the table today."
Though McCain's experience was overseas, she and others on the phone call emphasized that slavery exists in the U.S. as well.
Las Vegas is a top 10 trafficking destination in the U.S., yet Catherine Cortez Masto, attorney general of Nevada, admitted that not too long ago, she didn't quite grasp the concept either. "When we brought these young girls into the courtroom, I thought they were only there voluntarily to feed a drug habit," she said.
But Masto now understands. She described a sting in Reno, Nev., during which a 14-year-old girl was brought from California to have sex with men in a hotel room. "She didn't even have shoes, just the clothes on her back."
Both those states, Nevada and California, are in the top tier of the Polaris Project's ratings. Many other Western states, including Arizona, Utah and Colorado, ranked very low.
McCain said she will help draft legislation for Arizona that will hopefully set a precedent for neighboring states. Her goal is to move Arizona from the third to the first tier by the time it hosts the 2015 Super Bowl -- the annual football extravaganza is a notorious hotbed for trafficking.
"Arizona is lagging in this. We are not providing a unified effort, and there aren't really any resources except for those generous people working for nonprofits," McCain said.
Bradley Myles, the CEO of the Polaris Project, said more states need to pass "safe harbor" laws so that children under age 18 who have been sexually trafficked are not then prosecuted for prostitution. Federal law mandates that such children be treated as the victims they are and provided with help and resources, but state efforts can undermine that immunity from prosecution.
"We should be treating victims like victims and not like criminals. It's a reminder that we have so far to go," Myles said.
If you or someone you know needs help, reach out to the National Human Trafficking Resource Center (NHTRC) at 1-888-373-7888.
Check out which states have the strongest anti-trafficking laws below.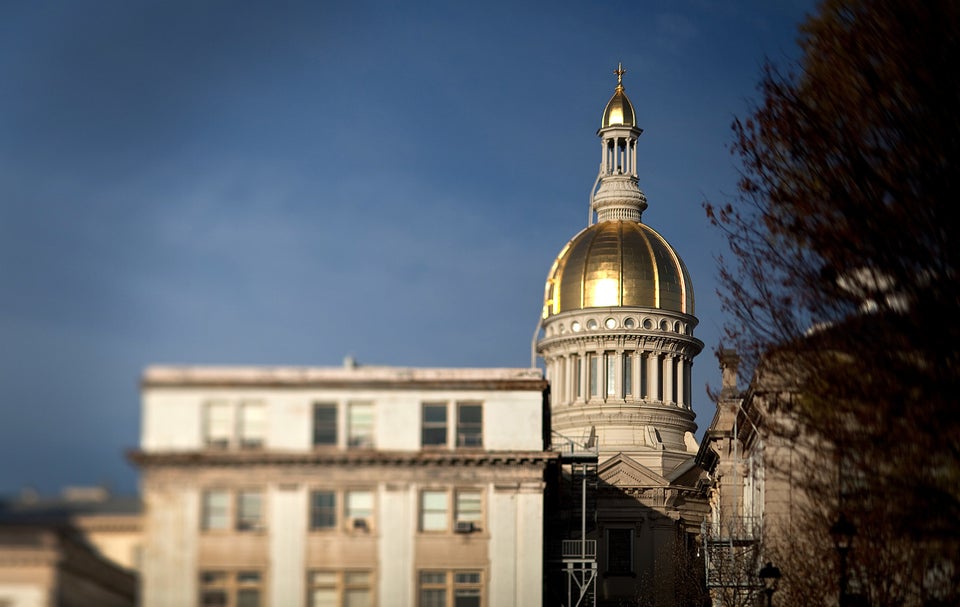 Top 10 States With Strongest Trafficking Laws In 2013
Correction: An earlier version of the story stated there were 39 states in the top tier.
Popular in the Community