The dream of an Olympic medal came to a crashing end Tuesday for U.S. ice dancing team Madison Chock and Evan Bates.
The duo, who stood in seventh place heading into the medal competition, experienced what NBC commentators described as a "heartbreaking" and "obvious" mistake during their program, both falling in the middle of a turn element.
"That's such an obvious mistake," NBC's Terry Gannon said. "It's just kind of a given that you don't fall if you're going to challenge one of the top spots." He later added, "I don't know how you carry on with the rest of the program because you know your chance for a medal is gone."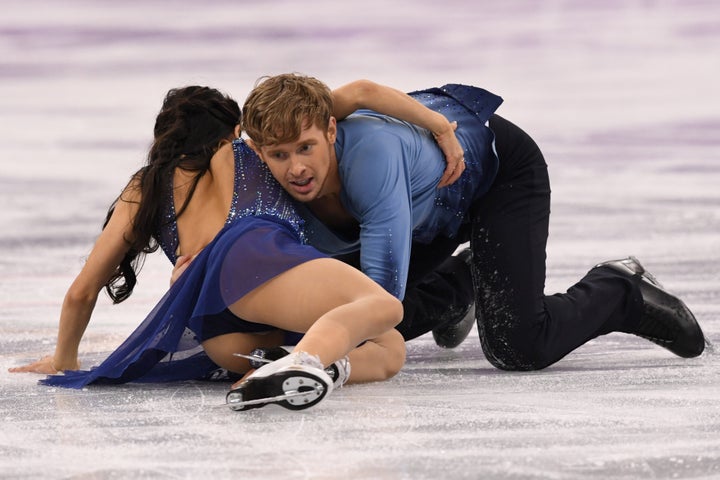 Midway through the free dance, Chock and Bates moved into a turn element when their skates clicked together at the very beginning of the spin, causing the athletes to tumble to the ice. As a result, the error cost them significant points on their technical score and ended their chance of placing on the podium.
Chock and Bates were one of three U.S. ice dancing teams competing for a medal on Tuesday, and they were separated by only a few points from U.S. fan-favorites Maia and Alex Shibutani following Monday's competition. Right before Chock and Bates took the ice Monday, Chock said, her old foot injury flared up, which she said was "kind of traumatic." Still, they skated a stellar program, which brought high expectations for Tuesday.
Though it was unlikely they'd contend for gold, Chock and Bates were within reach of bronze before the fall.
The duo made a quick recovery and finished their graceful program to John Lennon's "Imagine" without error. The crowd cheered them on as they moved on from the mistake.
Chock later tweeted her gratitude to fans for their support, noting they received tons of kind messages after their performance.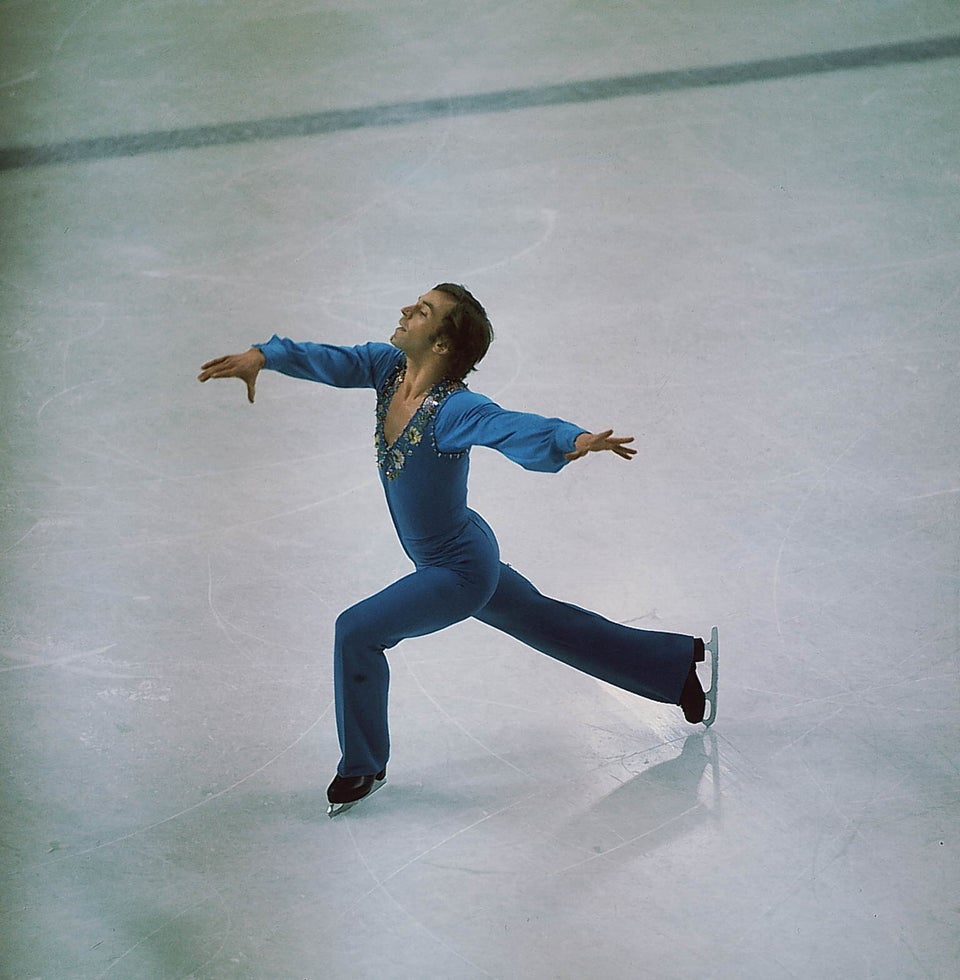 Men's Olympic Figure Skating Costumes Through The Years