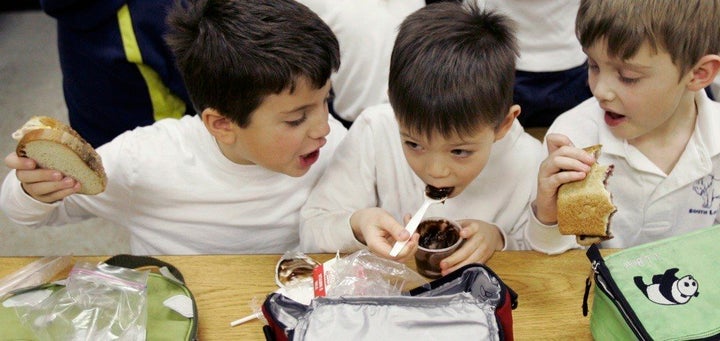 This week Oregon announced that 6,800 high school seniors were at risk of being denied diplomas because they were unable to pass the state reading test. Here's a fact that wasn't included in the news: 3,900 of those students are males, 2,900 females.
An oddity? Not likely, given that boys continue to fall behind girls in reading, according to a 50-state survey released earlier this year by the Center on Education Policy.
These academic gender gaps are not limited to Oregon, or the United States. Last week students and families in the United Kingdom learned the results of their national student exams. Leading the headlines were growing gender gaps, with girls pulling even further ahead of boys.
You can find similar newspaper stories about boys falling behind coming out of many Western countries. There are theories attempting to explain this puzzling phenomenon but nobody is absolutely certain why it is happening.
The country paying the least attention to this slide (relative to girls) in academic achievement among boys is the United States. That's odd, especially considering our gender gaps are every bit as bad: 62 percent of all community college graduates are female, 57 percent of those earning bachelor's degrees.
And yet, despite the national push from the White House, Education Department and governors to boost post-secondary education - a recognition that some study and training after high school has become more important, even for blue collar jobs traditionally held by men - little is being done in the United States to correct the flagging academic achievement and ambition among our sons.
The lag among males is most easily glimpsed in a generational comparison: Men in the United States in their 50's and 60's rank at the top of their world in college degrees earned. By contrast, men in their 20s and 30s rank only ninth in the world. What happened in that generation?
The drop in education achievement among males has been laid bare by the Great Recession, which disproportionately impacted less-educated workers. Today, a fifth of males in prime working ages are not working, a phenomenon with broad impact, especially on marriage rates and out-of-wedlock child bearing. Who wants to marry a man who has limited potential to support a household?
And yet, despite these problems, the White House and Education Department have done little in the way of exploring the source of the problem and identifying solutions.
Out of desperation, many local school districts have launched their own boys initiatives in the forms of single-sex education. Their logic: If we teach in boy-friendly ways, boys will re-engage with school. But that may be wishful thinking. The science behind gender-based learning differences is highly unsettled.
In the long run, single-sex schools may, or may not, produce gains for boys. And if they fail, there's no backup plan.
For the most part, pro-education foundations have been oddly quiet on the issue of boys falling behind. Why stir up gender controversies?
The College Board has done some excellent work about the most egregious boy problems - minority males, especially African Americans, who have fallen alarmingly behind their female counterparts. But this is not a problem limited to minorities. The setbacks seen among white boys from blue-collar families are significant.
Look closely and you'll find plenty of white middle class boys struggling as well. Their woes are masked by the plethora of second and third-tier colleges more than willing to admit slacker male freshmen whose parents can pay full tuition.
The real challenge is determining what has gone awry with all boys: What is happening with white, brown and black boys that can be broadly addressed with common solutions?
That kind of research can arise from only source, the U.S. Department of Education. That's their job.
Launching research into the boy troubles will inevitably stir up unwelcome controversies. But if the Obama administration is serious about boosting the United States up from our middle-of-the-pack standing on education attainment - and there are important competitive reasons for sticking with that goal - then the controversies can't be avoided.

Richard Whitmire is the author of Why Boys Fail: Saving Our Sons from an Educational System That's Leaving Them Behind.
Calling all HuffPost superfans!
Sign up for membership to become a founding member and help shape HuffPost's next chapter