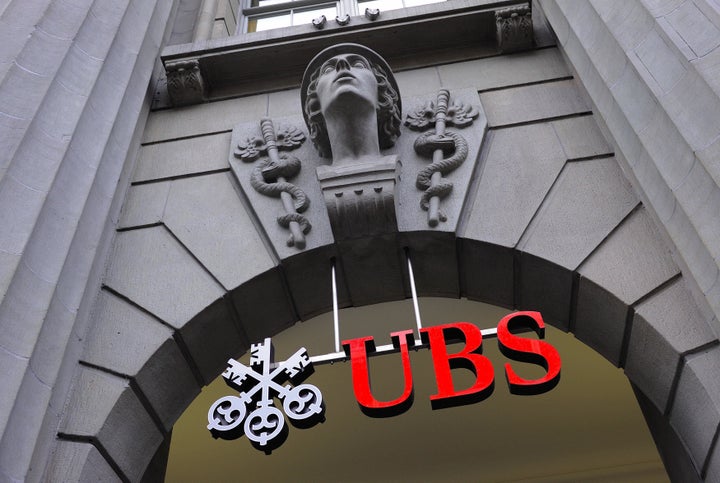 FAIRFIELD, Conn. (Lynnley Browning) - A former senior UBS private banker was indicted by the United States Tuesday for selling offshore tax-evasion services to wealthy Americans, the latest evidence of a rapidly-hardening U.S. approach toward Swiss banking.
The former banker, Martin Lack, is a Swiss national who until around 2003 oversaw UBS's North America business for wealthy Americans hiding money in secret offshore accounts.
He was charged with one count of conspiracy to defraud the United States.
Lack left UBS after losing a power struggle with senior UBS executives, according to persons briefed on the matter. He went to work at Keusch & Merlo Invest AG, a financial advisory firm in Zurich, according to court papers. He also ran a separate advisory business, Lack & Partner AG, in Zurich.
The indictment, in Fort Lauderdale, Fla., represents the newest wave of pressure by American officials on Swiss bankers and banks that enabled wealthy Americans to evade billions of dollars in taxes through hidden, or undeclared, offshore accounts.
A U.S. Justice Department investigation is focused on Credit Suisse AG, Switzerland's second-largest bank after UBS. Credit Suisse said last month it had received a target letter from U.S. officials formally notifying it that it was under criminal scrutiny. Several of its bankers have been indicted.
Talks between Bern and Washington over a multi-billion dollar "global settlement'' of the various investigations broke down last month and have not moved forward, according to a second person briefed on the matter. The talks bogged down in part over a Swiss insistence on immunity from prosecution for its bankers.
In 2009, UBS averted indictment by agreeing to pay a fine of $780 million, admitting to criminal wrongdoing with its offshore private banking services, and agreeing to turn over client names.
Lack is the second, high-ranking former executive from UBS to be indicted. Raoul Weil, who oversaw the bank's cross-border private banking operations from 2000-2007, was indicted in 2008 and fled to Switzerland as a fugitive in early 2009.
Lack shared business and office space with Renzo Gadola, a former senior UBS private banker who was indicted last December and is cooperating with investigators. Lack's indictment said that he worked with an unnamed Swiss cantonal bank to help wealthy American clients of UBS further conceal their assets. That bank, according to persons briefed on the matter, is Basler Kantonalbank, which is under scrutiny by the Justice Department, these persons said.
Swiss cantonal banks are effectively government-owned, making American scrutiny of them a diplomatic affair between Bern and Washington.
The indictment also cited Lack's work with an unnamed, unindicted co-conspirator, referred to by the initials "S.L.'' The person is Stefano Longo, a private banker at Basler Kantonalbank in Zurich and a member of the bank's management committee, according to persons briefed on the matter. A spokesman at Basler Kantonalbank could not be reached immediately for comment.
The indictment said Lack encouraged clients of UBS to continue to work with him when he left the bank and to create a further veil of secrecy by hiding some of their money in Swiss cantonal banks, long considered the safest of Swiss banks.
Under the Swiss tradition of bank secrecy, tax evasion is generally considered legal.
The indictment detailed Lack's work with nine wealthy American clients, including one who traveled to a hotel in New Orleans and handed Lack $200,000 in cash to take back to Switzerland. Lack, court papers said, also encouraged American clients not to come forward to the IRS under a "voluntary disclosure'' program that reduced fines and penalties.
(Editing by Howard Goller)
Popular in the Community