WASHINGTON -- U.S.-led airstrikes against the Islamic State and other militants in Syria killed two young girls in November, the military confirmed Thursday.
The announcement is the first American acknowledgement that the campaign, begun in September 2014, has killed civilians.
The military made the announcement by declassifying an internal investigation into a Nov. 5, 2014, raid near the town of Harim in northern Syria. The investigation states that the strike was aimed at the meeting places of militants linked to the Khorasan Group, an al Qaeda subsidiary that the U.S. says is plotting to attack Europe or the U.S. and has described as the most dangerous element in the Syrian conflict.
The strikes "likely resulted in the destruction of Khorasan Group-affiliated targets that had been converted to military use," the investigation says, adding that "the children had not been assessed as residing at any one of the targets."
Two other civilians were injured by the strike, according to the investigation.
The killing of civilians, even unintentionally, has serious ramifications for the U.S.-led fight against the Islamic State and Washington's hopes to restore stability to Syria. Many Syrians -- particularly non-extremists central to President Barack Obama's vision for the country -- are already highly skeptical of the international mission because they say it neglects the real problem in their country -- the oppressive, bloody rule of Syrian President Bashar Assad.
Scores of reports have questioned previous U.S. claims that no civilians have been killed. The most recent evidence of civilian deaths caused by the U.S.-led campaign emerged earlier this month as the Syrian Observatory for Human Rights said an air raid hit a civilian village by mistake and claimed 52 lives -- including those of seven children. 118 civilians appeared to have died in the overall campaign at that point, Reuters reported.
"The targets were valid military targets at the time of the strikes," says the military investigation into the children's deaths. "Additionally, reasonable measures were undertaken to avoid the death or injury of civilians during the strike by thoroughly reviewing the targets prior to engagement, relying on accurate assessments of the targets, and engaging the targets when the risk to non-combatants was minimized.
"Nonetheless, the death of any civilians is regrettable," the investigation says.
Before You Go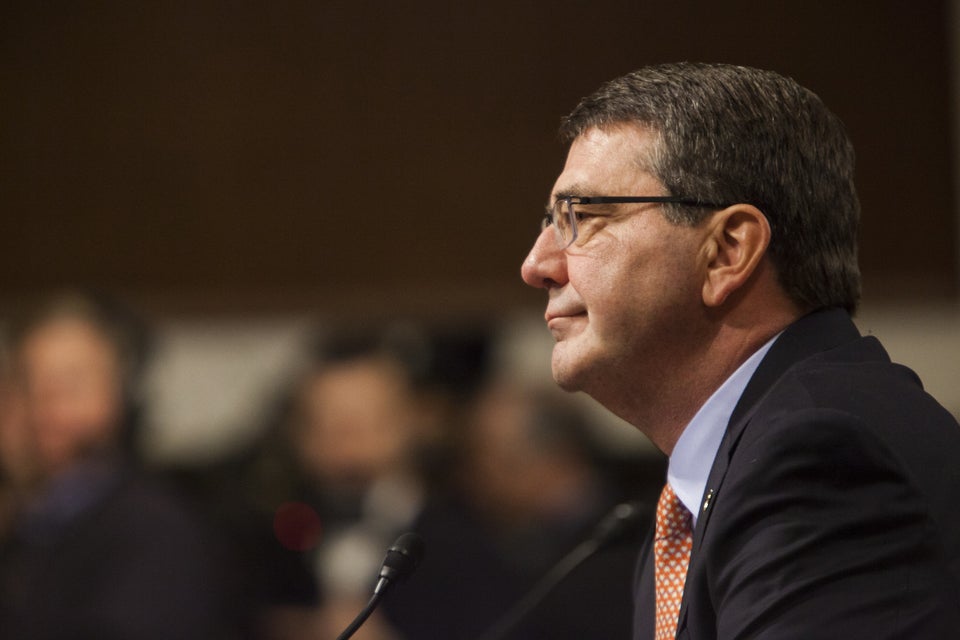 Secretaries Of Defense
Popular in the Community