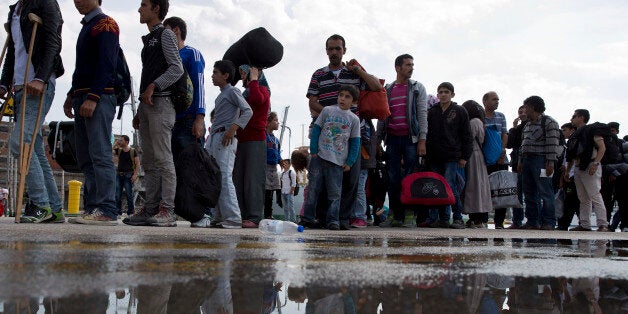 With 7.6 million people forcibly displaced within Syria and another 4.1 million Syrians living as refugees, I keep thinking of the individuals behind these harrowing statistics.
During the past two years, on multiple visits to the Center for Victims of Torture (CVT) healing center in Jordan, I've had the privilege of meeting some of the most extraordinary of ordinary people: CVT's Syrian refugee clients, men and women who have fled unimaginable horrors in search of safety.
The Syrian refugees I've met with have taught me about the human capacity for doing remarkable things in the face of incredible adversity. I've sat with them as they've sobbed with grief and guilt over loved ones missing or murdered. I've listened to men share detailed accounts of horrific torture inflicted upon them for incomprehensible reasons and I've watched as they lift their shirts, sleeves or pant legs to expose wounds from being shot, stabbed or burned with cigarettes.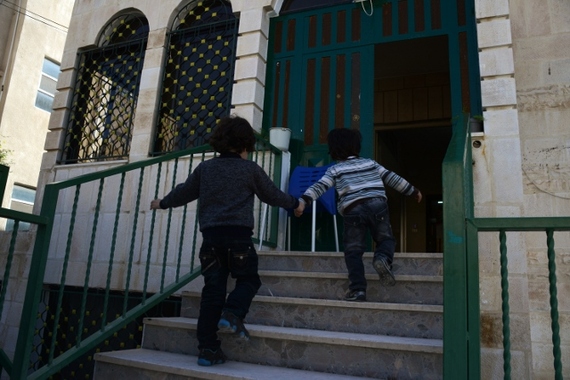 I've heard stories of love, commitment to family, and resilience. I've seen people smile as they reflect upon the beautiful aspects of a country and culture they cherish and long for--Syria's food, music, and historic relics. "It was beautiful, like paradise," declared one woman as she shared fond memories of planting lemon trees and olive plants. One man commented how sometimes people forget to appreciate the things they have until they've lost them, describing his successful career, now gone, his home, now destroyed, and the optimism he once had for his daughters, now fading.
One of the great ironies of conflict is that amidst the bloodshed are nuggets that reveal the best of human beings--that spirit to give, sacrifice, and persevere. I've heard parents describe risks they took to save their children: A father covering his daughters with his own body to protect them from being hit by shrapnel, a pregnant woman who refused painkillers when having a bullet removed from her arm because the medication would be too risky for her unborn child, and parents who regularly refuse food for themselves when there isn't enough to go around.
Because refugees are strictly prohibited from working in Jordan, I've heard Syrian parents speak of the shame they feel in not being able to provide for their children's basic needs. One man explained, "I lost 2 children, another is in prison, my home was destroyed, and now in Jordan I cannot work and I cannot get enough assistance." In Syria he was a wealthy, successful entrepreneur and community leader. Now he feels helpless, lamenting that he can't even feed his family properly. "All I want is to work," he said. "Give my own effort. I would pick up garbage to not have to ask to borrow money."
Through all of this, the Syrians I've met give me hope. I have had the honor of sitting with people whose heroism is humbling. There is the taxi driver from Dara'a who risked his life to transport injured civilians to a medical facility during a regime crackdown that left hundreds dead and injured in his neighborhood. There is the husband and wife in Homs who opened their home and provided first aid to injured people after the regime opened fire on peaceful demonstrators. There is the former lawyer from Damascus who after describing being brutally tortured, asked if I had recommendations for resources that could help him learn English, just in case his family gets resettled to the United States.
I understand the security concerns and fear that Americans may feel in welcoming people from a place in which such atrocities have occurred. Behind every story I've heard is an act or multiple acts of violence and inhumanity. However, when security concerns and protection needs cannot be reconciled, refugees are victimized twice--first by their persecutors then by those who conflate them with the very things that forced them to flee.
The international community must do more to address both the immediate symptoms of the Syrian crisis as well as the root causes of the conflict. In a letter sent to President Obama, CVT joined 33 other organizations in calling for the United States to demonstrate its leadership on refugee protection and in search of lasting peace in Syria. As part of this, the United States should commit to resettle 200,000 refugees in FY 2016, with 100,000 of them being Syrian refugees. The United States has been generous in its humanitarian aid contributions and has committed to taking in 10,000 Syrians as refugees in the next fiscal year. However, given the scale, severity and protracted nature of the conflict, these actions should just be the beginning.
Calling all HuffPost superfans!
Sign up for membership to become a founding member and help shape HuffPost's next chapter