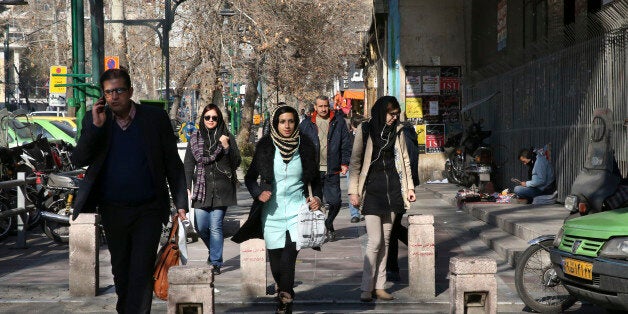 When the nuclear deal was reached in July 2015, Iranians celebrated on the streets. One would have imagined greater celebration when the deal was actually implemented this week, but the streets have been quiet, and Iranian media have downplayed the lifting of sanctions.
"Do you think I'm going to see a toman [Iran's currency] coming to my pocket from the billions of dollars that the government will receive? Definitely not," said Saman, a father and engineer who was laid off from his job last year. His opinion, which echoes what other Iranians have told me, reflects years of unfulfilled government promises.
Tehran is using Iran's Revolutionary Guard Corps (IRGC), Qods forces and revenues to win battles in the region, including in Iraq, Syria, Yemen and Lebanon. Tehran is hemorrhaging billions of dollars to keep Syrian President Bashar al-Assad in power.
These expenditures, and the latest drop in oil prices, have brought Iran's government to the brink of bankruptcy. That is what brought hardliners to agree to the nuclear deal. The government's priority is not improving the living standards of ordinary citizens, but preserving its regional interests, so sanctions relief will be used to bolster the military.
"What I care about are finding a job, a reduction in the prices of food and rent, and inflation," said Boshra, a recent graduate from Tehran University. "Things will remain the same for a long time. The government will use the argument that it needs the cash because it's fighting to protect our country."
Some 60 percent of Iran's population were born after the 1979 revolution, and have less personal connection or sympathy to the revolutionary ideals of the government. After 35 years of living under the Islamic republic, Iranians are educated enough to know the truth and to see through unfulfilled promises.
Ruhollah Khomeini, the leader of the revolution, promised Iranians they would not pay for electricity or gas, and oil revenues would be sent directly to their homes. The tape of that speech is now banned, and there are harsh punishments for possessing it. Some people draw parallels between Khomeini's promises and those of current President Hassan Rowhani.
However, some Iranians are hopeful that the nuclear deal will lead to full rapprochement between Iran and the West, particularly the United States. When I visited Iran, I saw the contrast between hardliners' views and those of ordinary people regarding the United States. Iranian society appears to be among the most pro-American in the region.
Some business owners, and those making a living from tourism, see the lifting of sanctions as a positive development because Western firms are rushing to invest in Iran and the number of Western tourists will increase exponentially.
However, cynicism seems to be overshadowing optimism among Iranians, who either do not believe they will reap the rewards of sanctions relief, or think hardliners will be further empowered to suppress civil liberties.
Dr. Majid Rafizadeh, an American scholar and political scientist, is the president of the International American Council on the Middle East. Harvard-educated, Rafizadeh serves on the advisory board of Harvard International Review. He is originally from Iran and Syria. This post first appeared on Al Arabiya.
You can sign up for Dr. Rafizadeh's newsletter here, contact him at Dr.rafizadeh@post.harvard.edu or follow him at @Dr_Rafizadeh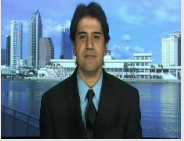 REAL LIFE. REAL NEWS. REAL VOICES.
Help us tell more of the stories that matter from voices that too often remain unheard.