The U.S. Marshals Service said a major effort to find missing kids and victims of sex trafficking in one Michigan county resulted in the recovery of 123 children in September. But state police said just four of the children were actually missing.
According to the Michigan State Police, the majority of the children had been reported missing, then returned home, but their guardians didn't notify police, according to The Detroit News. The revelation suggests the service may have wildly exaggerated the success of the operation in an Oct. 3 press release.
"Out of 301 files of missing children, 123 were identified and recovered safely during the operation," the U.S. Marshals Service announced, touting the results of an initiative called Operation MISafeKid. "All 123 children were physically located and interviewed … about potentially being sexually victimized or used in a sex trafficking ring during their period of time that they were deemed missing."
Numerous national and international media outlets picked up the press release and reported on the success of Operation MISafeKid, which the U.S. Marshals Service described as "the first of its kind in Michigan's Wayne County," which includes Detroit.
A widely quoted line from the press release reads, "The message to the missing children and their families that we wish to convey is that we will never stop looking for you."
"A lot of those children seemed to be forgotten," Nicole Villanueva, a member of the Kent County Human Trafficking Task Force, told Grand Rapids' WZZM News. "It was great to see the effort put into finding them."
While the press release states that "three cases were identified as being possible sex trafficking cases, and one homeless teen was transported back to the command post," it does not elaborate on where the remaining 119 children were found. Michigan State Police Lt. Michael Shaw said that many of those kids weren't wandering the streets or in the hands of criminals — they were found with their guardians.
"Many were (home-schooled)," he told The Detroit News. "Some were runaways as well."
Shaw said that while those kids were reported as missing at one time and were still listed in police computers as missing, police determined that their guardians failed to notify police when the children returned home.
That information was not highlighted in the U.S. Marshals Service's press release, which, on the basis of Shaw's claims, appears to have been worded to embellish the results of the initiative.
"Michigan State Police Lt. Michael Shaw said that many of those kids weren't wandering the streets or in the hands of criminals — they were found with their guardians."
Asked for comment, the service said in an email Wednesday morning, "Someone from our office in the Eastern District of Michigan will be emailing very soon."
As of the publication of this article, the agency had not provided another response. Its parent agency, the Department of Justice, did not respond to a request for comment.
Asked why investigators were unable to determine before the operation that many of the children reported as missing had been found, Shaw told HuffPost that protocols vary by department.
"In Michigan, missing persons are reported to local, county or state law enforcement," he said. "Each agency has their own protocol on how these cases are investigated. Michigan averages approximately 1,000 runaway reports a week statewide."
Send David Lohr an email or follow him on Facebook and Twitter. If you're a teenager who has run away from home or a teenager who is thinking of running from home or if you know somebody who is, visit the National Runaway Safeline or call 1-800-RUNAWAY.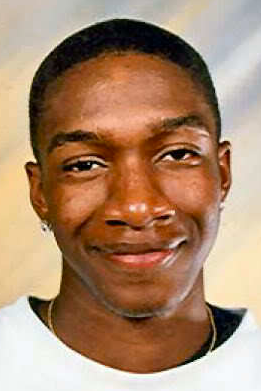 Missing People
Popular in the Community