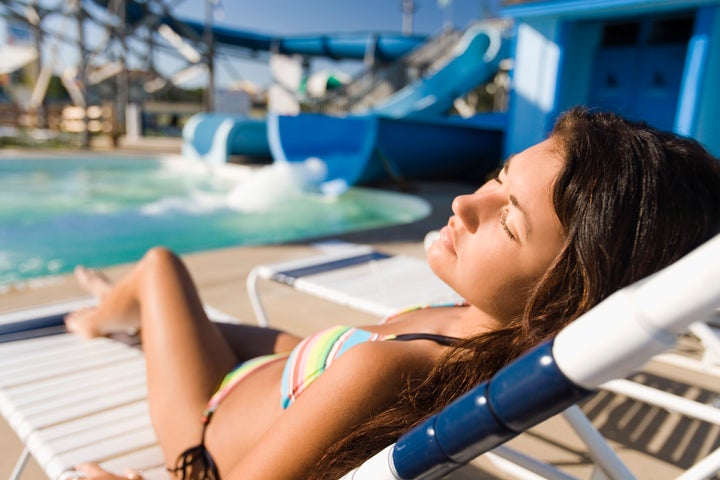 (Reuters Health) - - The number of diagnosed melanoma cases and related deaths in the U.S. has been steadily climbing for at least two decades despite widespread prevention efforts, a recent study suggests.
Researchers now estimate that one in 54 Americans will develop invasive melanoma – the rarest and deadliest type of skin cancer – in their lifetime. That's up from a 2009 estimate of one in 58.
"Physicians have improved their ability to identify melanomas in the past 30 years . . . but this alone likely does not explain the increased number of melanomas," said study coauthor Dr. Alex Glazer, a physician based in New York City who is affiliated with the National Society for Cutaneous Medicine.
"Despite public health measures and warnings people still get a high level of UV exposure from the sun and tanning beds which is likely contributing to the increased incidence," Glazer added by email.
The steady rise in melanoma diagnoses and deaths in the U.S. over the past few decades mirrors trends seen worldwide, researchers note in JAMA Dermatology.
For the current study, Glazer, along with coauthor Dr. Aaron Farberg of the Icahn School of Medicine at Mount Sinai in New York City and their colleagues, examined melanoma trends in the U.S. since 2009, when they last reported on incidence and mortality rates.
During the study period, melanoma incidence rates for every 100,000 people climbed from 22.2 to 23.6, or a compound annual increase of about 1 percent.
Diagnosis rates for early-stage tumors confined to the outer layers of the skin, known as in situ melanoma, rose more rapidly, with annual increases of about 3 percent a year.
At the same time, after accounting for population shifts, the annual number of deaths from melanoma rose 1.5 percent a year, the researchers estimate.
Because diagnosis rates aren't rising as quickly as fatalities, it's possible the study findings don't reflect recent efforts aimed at earlier detection and treatment of these tumors, the authors note.
"The incidences of melanoma in situ (the earliest form of melanoma) and thin invasive tumors are increasing at a faster rate than that of thicker tumors, and the five-year survival rates are also improving, which is likely due to more melanomas being diagnosed at earlier stages," said Dr. Elizabeth Martin, of Pure Dermatology and Aesthetics and the University of Alabama at Birmingham School of Medicine.
"Early detection is the key to curing melanoma," Martin, who wasn't involved in the study, said by email.
Minimizing exposure to UV rays from the sun and tanning beds can largely prevent melanoma, and fatalities can often be averted with regular skin checks at the dermatologist, Farberg told Reuters Health.
"Adopting sun-protective behavior is still a work-in-progress, and the prior generations were already exposed to high levels of sun UV radiation throughout their lives," Farberg said by email. "Indoor tanning has also led to an increase in exposure in some subsets of the population."
Because older Americans may have grown up without an emphasis on sun protection and melanoma prevention, it may take time for habits adopted by younger people to influence diagnosis or death rates, said Dr. David Leffell of Yale School of Medicine in New Haven, Connecticut.
"I think sun exposure earlier in life in the baby boomer population is coming home to roost," Leffell, who wasn't involved in the study, said by email.