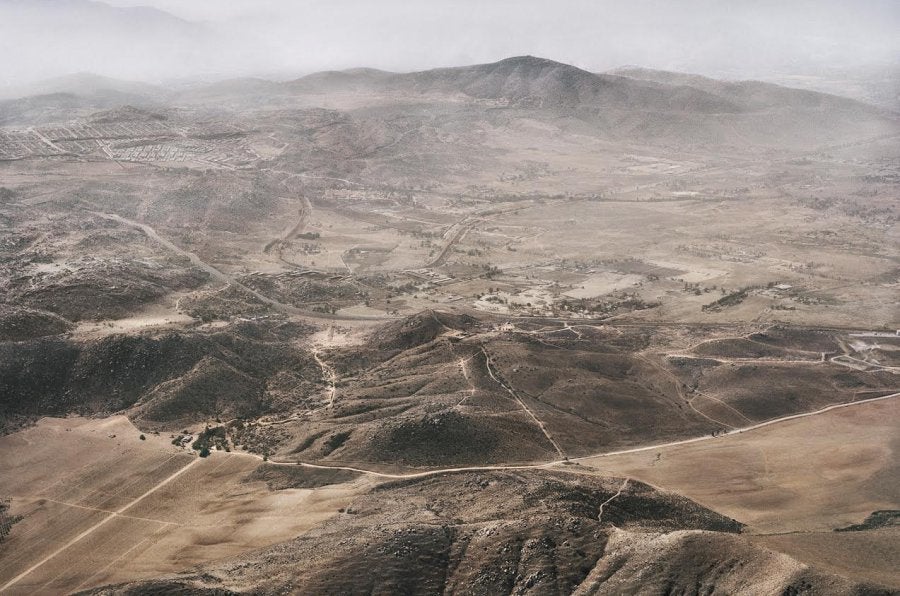 Mexican photographer Pablo López Luz started taking aerial photographs of the U.S.-Mexico border in 2014 ― long before President-elect Donald Trump made the construction of a border wall the central promise of his campaign.
Luz's idea was "to show that the landscape does not change much on either side of the border, and that it's man who's dividing the territory between north and south, good and bad," he told HuffPost Mexico.
He spent 17 hours taking aerial photographs of the border, making several trips from Tijuana to Ciudad Juárez and from El Paso to San Diego.
"Although it was possible to take the photographs with a drone, I was more interested in flying over the border to understand it in person," Luz said.
One key discovery, he said, was that "most of this territory can't even be crossed."
"In most cases, the border is an inhospitable desert, an abandoned space, a scar in the landscape," Luz continued.
The photographer echoes experts' assessments on the grave topographical obstacles that building a wall would entail. 
"When you see the border from the air, you understand how absurd the wall would be," Luz said. 
Scroll down to see some of Luz's photographs: 
This piece originally appeared on HuffPost Mexico. It has been translated into English and edited for clarity.
Calling all HuffPost superfans!
Sign up for membership to become a founding member and help shape HuffPost's next chapter