As the United States government and vigilante groups continue to fight Mexican drug cartels with little direction, experts say there are unintentional consequences from the current war on drugs.
Sanho Tree, the director of the Drug Policy Project at the Institute for Policy Studies, explained to HuffPost Live's Marc Lamont Hill on Tuesday that the U.S. government's drug war has been "an exercise in futility." The prohibition of these drugs, Tree said, has only increased their value.
"Things like cocaine, heroine, marijuana -- these are minimally-processed agricultural commodities," Tree said. "They're very easy to produce, these drugs. They're very cheap to produce. There's no reason they should be worth this kind of money that people are willing to kill, and torture and massacre over."
Tree also explained that vigilante militia groups, comprised of volunteers, that are intent on sealing the U.S.-Mexican border by any means necessary are actually helping cartels with "price support." Meaning that when these groups increase the risk involved for the drug trafficker, be it from American agencies or independent militias, they inadvertently raise the cost of transporting drugs.
"The catch-22 of the drug war [is that] the more you escalate it, the more valuable these drugs tend to become," Tree said.
More than 85,000 people have been killed in Mexico since former President Felipe Calderon launched his military initiative against the cartels in 2006, according to Reuters.
Duncan Wood, director of the Mexico Institute at the Woodrow Wilson International Center for Scholars, told HuffPost Live that the United States' best bet for dealing with drug cartels is maintaining a healthy relationship with Mexico and urging the country's government to make necessary changes itself.
"Building institutions in Mexico, helping the rule of law, reforming the justice system, reforming police institutions -- that's what's going to make the difference in the long run," Wood said.
The conflict between drug cartels and the institutions that seek to stop them are explored in filmmaker Matthew Heineman's documentary "Cartel Land." Watch the full HuffPost Live conversation about the film here.
Sign up here for Live Today, HuffPost Live's new morning email that will let you know the newsmakers, celebrities and politicians joining us that day and give you the best clips from the day before!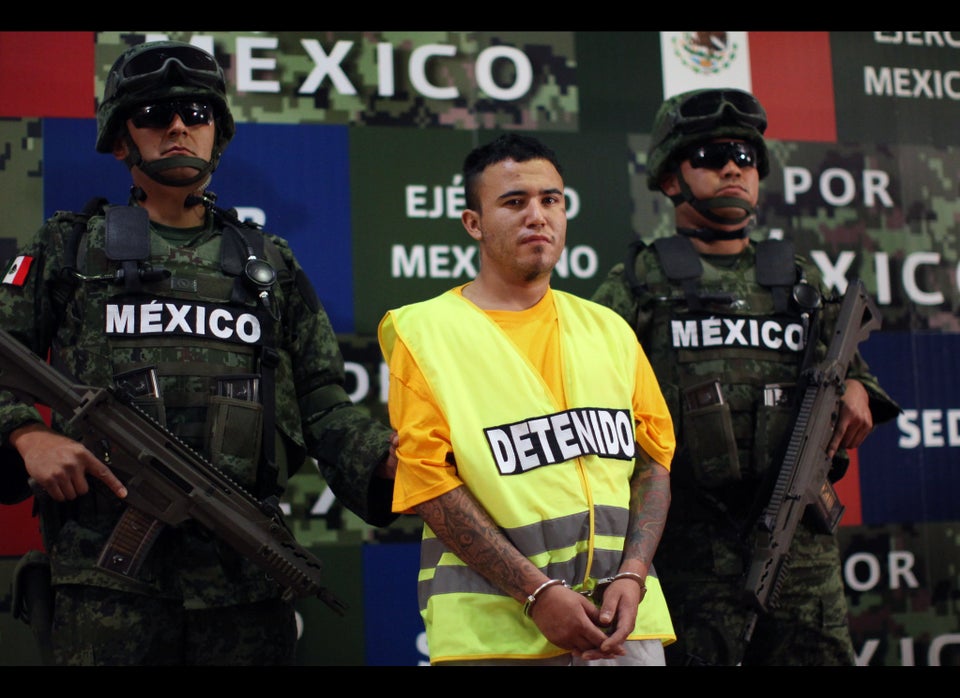 Mexico's Drug Cartels
Popular in the Community