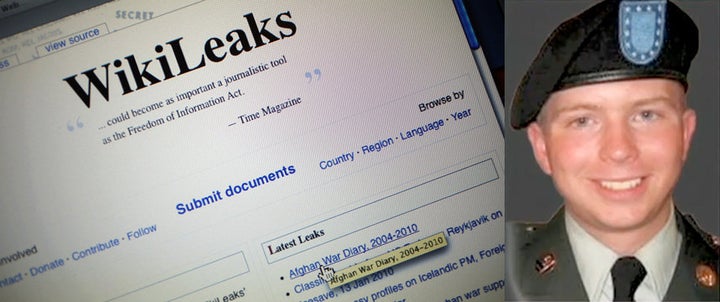 The Pentagon has banned the U.S. military from viewing anything related to WikiLeaks, the website for whistleblowers which controversially released thousands of classified government documents detailing the war in Afghanistan.
Pentagon spokesman Bryan Whitman told the Washington Times that all four services -- the Army, Navy, Air Force and Coast Guard -- have told their staff that the site is off-limits.
In a memo obtained by the Times, the Navy told its employees: "There has been rumor that the information is no longer classified since it resides in the public domain. This is NOT true."
Meanwhile at the Air Warriors forum, a member by the name of "heyjoe" circulated an email on July 27 that allegedly came from an official military channel:

Yesterday, the media released information regarding a large number of documents containing U.S. national security information posted on a publicly available website called WikiLeaks...Personnel are reminded not to confirm nor deny information contained on the website. In addition, personnel should not access the WikiLeaks website on government owned systems, in order to avoid a proliferation of potential electronic spillages (ES).
The ban appears to include public and personal usage. In a memo circulated yesterday via another forum, the Marines Corps released this warning:
USMC Personnel (Marines/Civilians/Contractors) are hereby cautioned and directed to NOT access the WIKILEAKS website from a personally owned, publically owned or US Government computer system.

By willingly accessing the WIKILEAKS website for the purpose of viewing the posted classified material - these actions constitute the unauthorized processing, disclosure, viewing, and downloading of classified information onto an UNAUTHORIZED computer system not approved to store classified information. Meaning they have WILLINGLY committed a SECURITY VIOLATION.

Related
Popular in the Community