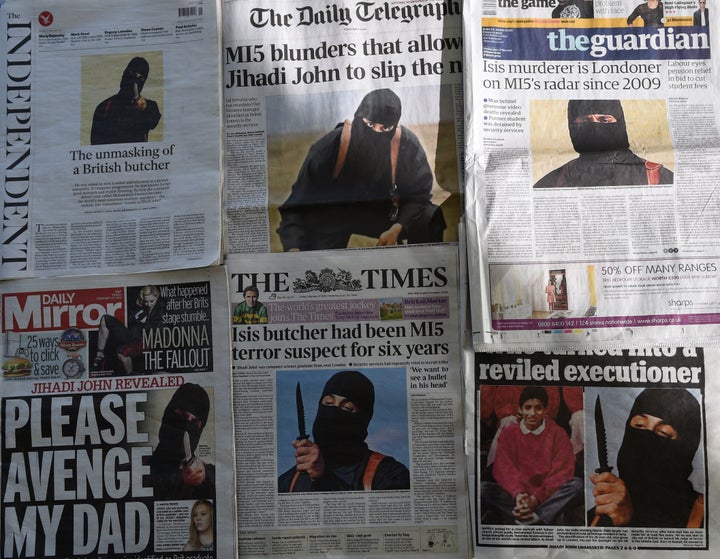 WASHINGTON/BEIRUT, Nov 13 (Reuters) - The U.S. military said on Friday it was "reasonably certain" a drone strike had killed Jihadi John, Islamic State's "lead executioner" and a symbol of the militant group's brutality.
British Prime Minister David Cameron said he could not yet confirm the death of Mohammed Emwazi, who had become known as Jihadi John after appearing in videos showing the killings of U.S. and British hostages.
But his foreign minister, Philip Hammond, said in Prague that Britain believed Thursday's strike in the northern Syrian town of Raqqa had been successful and U.S. Army colonel Steve Warren said in Washington that intelligence indicators allowed for "great confidence" that the figure targeted was Emwazi.
"If this strike was successful -- and we still await confirmation of that -- it will be a strike at the heart of ISIL (Islamic State)," Cameron said in a statement broadcast live on British television from outside his London residence.
Describing Emwazi as a "barbaric murderer" and Islamic State's "lead executioner," he said: "It was the right thing to do."
Experts said Emwazi's death would have symbolic importance but questioned whether it would have much impact on Islamic State as he is not seen as a senior military figure.
Emwazi took part in videos showing the murders of U.S. journalists Steven Sotloff and James Foley, U.S. aid worker Abdul-Rahman Kassig, British aid workers David Haines and Alan Henning, Japanese journalist Kenji Goto, and other hostages.
Shown in the videos dressed entirely in black, a balaclava covering all but his eyes and the bridge of his nose, Jihadi John became a menacing symbol of Islamic State brutality and one of the world's most wanted men.
He used such videos to threaten the West, admonish its Arab allies and taunt U.S. President Barack Obama and Cameron before petrified hostages cowering in orange jump suits.
"A car carrying four foreign Islamic State leaders, including one British Jihadi was hit by U.S. air strikes right after the governorate building in Raqqa city," Rami Abdulrahman, Director of the Syrian Observatory for Human Rights, a monitoring group, told Reuters.
He quoted sources in Raqqi as saying Emwazi's body, and those of his three militant comrades, had been blown apart. 
U.S. AND BRITAIN WORK "HAND IN GLOVE"
The British government said it had "been working hand in glove with the Americans" to defeat Islamic State.
Cameron, who said earlier this year he would use all means at his disposal to hunt down militants such as Jihadi John, said his death would show "we have a long reach, we have unwavering determination and we never forget about our citizens."
Obama had also promised justice after the deaths of American hostages, and the United States is seeking to increase pressure on Islamic State fighters, who have seized parts of Syria and Iraq and who Obama has vowed to defeat.
The pressure includes U.S. plans to deploy dozens of special operations forces to Syria, deliver more weaponry to U.S.-backed Syrian fighters and to thicken U.S. air strikes against the militant group.
Born in Kuwait in 1988, Emwazi was brought to Britain by his family when he was six years old and graduated in computer programming in London.
He appears to have come to the attention of the British authorities police by 2009, when he was barred from entering Tanzania at the request of British security services.
The British government also believes Emwazi was a member of a network convicted of trying to bomb London's underground railway in 2005, two weeks after an attack by another group killed 52 people.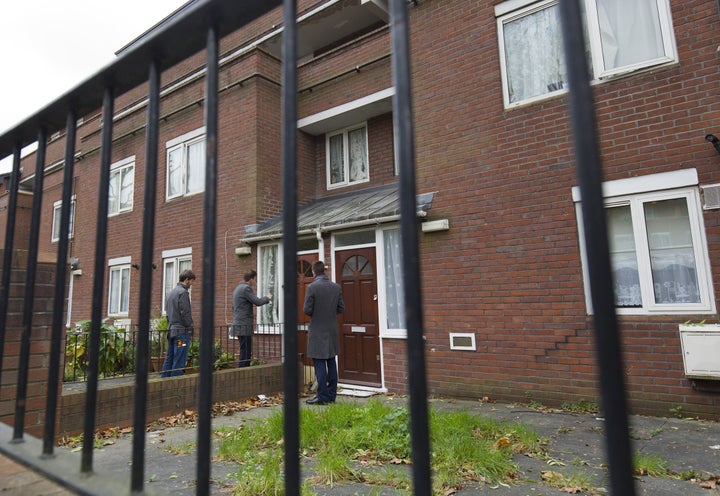 RELIEF MIXED WITH VENGEFUL THOUGHTS
Reacting to news that Jihadi John may be dead, relatives of some of his victims spoke of relief but some spoke of vengeful thoughts or a desire to hear his explain his actions.
"As much as I wanted him dead, I also wanted answers as to why he did it, why my Dad, how did it make a difference," said Bethany Haines, whose father David was shown being killed on video, told Britain's ITV News.
Experts said Emwazi's death may not make much difference to Islamic State or to the struggle against radicalisation among some young British Muslims.
"Islamic State will survive 'Jihadi John'," said Jonathan Russell, political liaison officer at the Quilliam Foundation, which aims to debunk the belief systems of Islamic extremism.
"If we're going to make any sort of progress on winning this global war against Jihadism, we've got to focus on the ideology and win the battle of ideas, not just have a look at their propaganda tools and their frontmen and their symbols."
Peter Neumann, director of the International Centre for the Study of Radicalisation at King's College London, said the military impact would be small even if the symbolic importance was significant.
"It feeds into a wider narrative that ISIS (Islamic State) in its core territory isn't really winning anymore," he said.
(Additional reporting by John Davison in Beirut, Doina Chiacu in Washington, Estelle Shirbon in London and Robert Muller in Prague; editing by Samia Nakhoul and Timothy Heritage)
PHOTO GALLERY
War In Syria
REAL LIFE. REAL NEWS. REAL VOICES.
Help us tell more of the stories that matter from voices that too often remain unheard.