I am willing to guess that most people who live in the United States have no idea what Mauritius is or where in the world it is. They certainly don't know what (or I should say who) the U.S. imports in large number from it and why we should care.
Let's start with a crash course on Mauritius. Located in the Indian Ocean (the ocean below India and between Australia and Africa) Mauritius is a tropical island known for its beaches, lagoons, reefs and wildlife. It is a popular vacation destination for many Europeans. Tourism is a major component of the Mauritius economy but since the United States has tropical islands closer to its shores, Mauritius is not a primary destination for U.S. residents. However, the US is a primary destination for a particular subset of Mauritius residents -- monkeys.
That's right, the United States is the primary destination of monkeys exported from Mauritius to be used in cruel experiments. The monkeys, many of them juveniles whose parents were captured from the wild and imprisoned for breeding, are loaded into small wooden crates and shipped as airplane cargo to US laboratories. The US is the largest importer and the trade is growing. In 2014 the number of primates exported to the US from Mauritius increased by 61 percent to 4,190 (from 2, 608 in 2013) and included hundreds who were caught in the wild. Many of the monkeys exported in 2014 were destined for Florida which is currently at the centre of a controversy regarding plans to build further breeding facilities to supply monkeys to US laboratories.
Due to the secretive nature of animal experiments, the exact fate of the monkeys once they reach US soil is uncertain. However, we do know that monkeys are often used in toxicological (poisoning) research. Such testing can last for months during which the animals are dosed with chemicals or drugs through injection or forced ingestion. Others are used in neurological research which involves the implantation of electrodes and/or brain damage.
Cruelty Free International, the organization campaigning to end the trade in monkeys from Mauritius, believes that not only is there a strong scientific case against the use of primates in research but that also, due to recent advances in technology, there is a wide range of more human-relevant approaches to studying, understanding and ultimately contributing to the cure of many diseases. Furthermore, the organization believes that in this modern age, there is no excuse for the acceptance of continued testing on primates.
Cruelty Free International's campaign is pulling back the curtain on this insidious trade. This week, internationally renowned musician and singer-songwriter Moby joined the campaign to help cast a spotlight on Mauritius. Moby stated:
Mauritius is famous for its beautiful landscapes and its blend of cultures, so I was shocked to discover the truth about this idyllic island's horrific trade and export of monkeys for experiments. Please support Save Our Monkeys and call upon Mauritius to end this cruel trade. Monkeys deserve the right to a free and happy life too.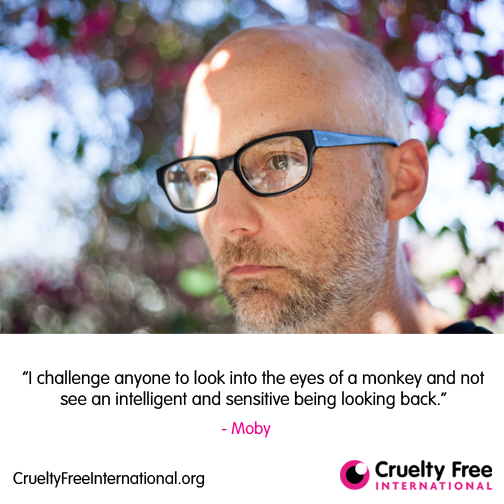 So now that we know what and where Mauritius is and most importantly know about the United States' role in its ugly and cruel primate trade, what can we do about it?
US residents can add their voice to the international petition targeting Mauritius tourism officials in solidarity with concerned individuals worldwide. Further international attention can be applied by writing to the Mauritius embassy in the United States (mauritius.embassy[ at] verizon.net) a sample message is provided on the Cruelty Free International campaign page.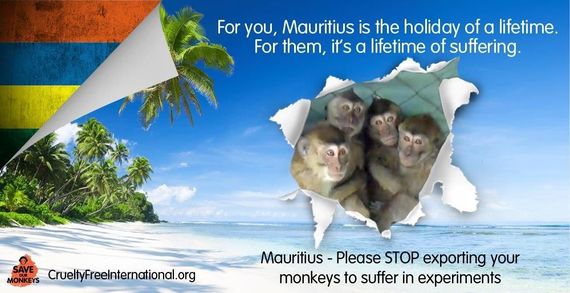 Calling all HuffPost superfans!
Sign up for membership to become a founding member and help shape HuffPost's next chapter