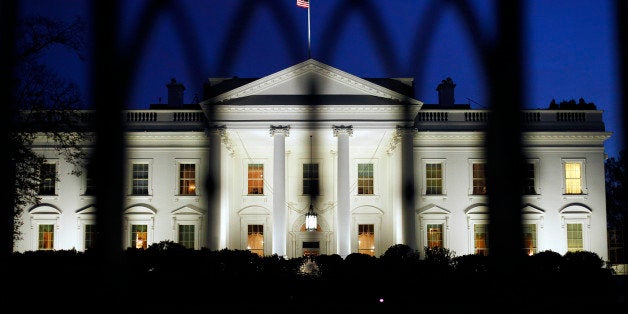 (Adds response by lawyers for both sides in lawsuit, paragraph 5)
NEW YORK, Sept 12 (Reuters) - The U.S. government has moved to invoke a powerful national security law to dismiss a private lawsuit against a non-profit group, United Against A Nuclear Iran, on grounds that the case could reveal state secrets, according to a court filing on Friday.
Lawyers for the government argued that proceedings in the private dispute between a Greek businessman and U.S.-based UANI could "cause harm to national security" if they are allowed to continue. The document in federal court in New York said the secrets were "properly classified national security information" which would be described in another filing that would not be made public.
Greek businessman and ship owner Victor Restis last year sued UANI for defamation after UANI, whose advisors include former intelligence officials from the United States, Europe and Israel, accused him of violating sanctions on Iran by exporting oil from the country.
UANI advocates economic pressure on Iran to keep over its nuclear program. Iran denies Western accusations that it has been seeking the capability to assemble nuclear weapons. One of UANI's tactics is to name and shame companies and people who do business in Iran.
In an emailed statement, UANI's lawyer said he believed Restis' complaint was without merit. Restis' lawyer declined to comment before filing a formal response in court.
Earlier this year, U.S. government lawyers declared their interest in the lawsuit, warning that information related to UANI could jeopardize law enforcement activities such as ongoing investigations.
The state secrets privilege is more powerful than the one the government would have used to protect law enforcement activities. It refers specifically to matters of national security.
It is used far more sparingly than the law enforcement privilege. In Friday's court filing U.S. Department of Justice lawyers pointed to another example in which the government invoked it to try to dismiss a defamation lawsuit in 1985 by a man claiming Penthouse Magazine had wrongly accused him of being a spy.
The case is Restis et al v. American Coalition Against Nuclear Iran Inc, (dba United Against A Nuclear Iran) et al, in U.S. District Court for the Southern District of New York, No. 13-05032. (Reporting By Emily Flitter; Editing by Grant McCool)
CORRECTION: A previous HuffPost headline on this article said that the government had killed the lawsuit. Its motion is still before the court.
Calling all HuffPost superfans!
Sign up for membership to become a founding member and help shape HuffPost's next chapter