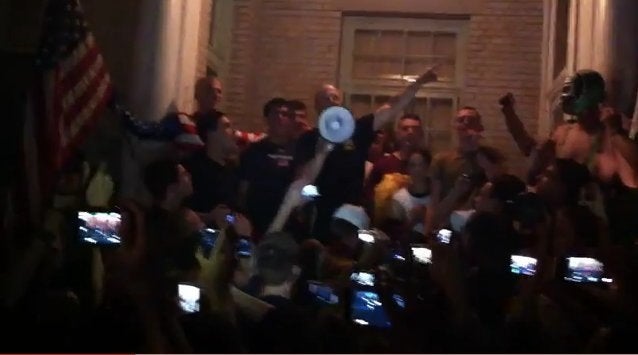 Commandant Captain Robert E. Clark II gave a rousing speech about the death of Osama Bin Laden to an enthusiastic crowd of students Sunday night at the U.S. Naval Academy.
"They woke a sleeping giant in 2001," Clark yelled at the crowd, "You can hit us, you can knock us down, but we are going to get up, and when we do we are going to find you and kick your a**."
The crowd then erupted in cheers and Clark lead the students in a deafening version of the U.S. Naval Academy's "I Believe" cheer.
Perhaps the Navy had cause to be extra rowdy last night. It was a team of Navy SEALS that executed the mission to kill Osama Bin Laden.
Popular in the Community