 Thinking about snorting "bath salts"? Yes, the LSD-like synthetic narcotic has become wildly popular because it's easily -- and legally -- obtainable and it doesn't show up on drug tests. The following video, produced by the United States Navy, may give you pause, however.
As you'll see through the eyes of a serviceman using bath salts, your friends may appear to transform to demons and zombies, you stand to wind up in emergency surgery -- or, possibly, Davy Jones' Locker -- and, even if you survive, the hallucinations and paranoid delusions can linger after the high is gone, for weeks.
No matter what, this video will stay with you a lot longer than that.
For more, including the latest news on Navy Medicine's Campaign to Deter Bath Salts use and a downloadable hi-res bath salts informational poster (shown below), see the Navy's website.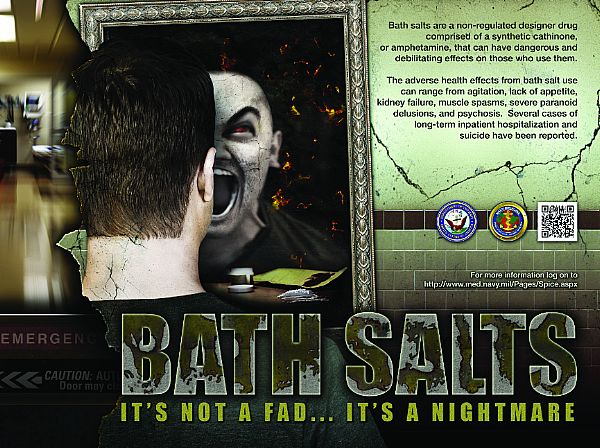 Popular in the Community