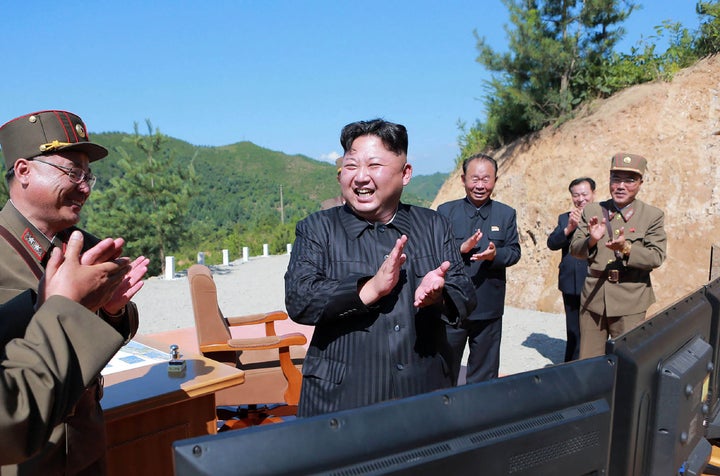 The U.S. will no longer allow citizens to travel to North Korea, the State Department said on Friday.
The policy will be formally announced next week and go into effect 30 days later. After that, regular U.S. passports will not be valid for travel and Americans hoping to travel to North Korea will need special documentation. 
"The safety and security of U.S. citizens overseas is one of our highest priorities," State Department spokesperson Heather Nauert said in a statement.
The news comes just weeks after the death of Otto Warmbier, an American student who imprisoned in North Korea for two years after traveling there with the Young Pioneers touring group. Warmbier returned to the U.S. on June 13 in a comatose state and died six days later.
Swedish authorities confirmed the news to Koryo Tours, a spokesman for the company told HuffPost. Because the U.S. does not have a consulate in Pyongyang, the Swedish embassy provides "limited consular services" to U.S. citizens traveling there.
Koryo Tours General Manager Simon Cockerell told HuffPost that American travelers make up roughly 20 percent of their business. 
"There are Americans lined up to go all the time," he said.
"Tourist travel to North Korea does nothing but provide funds to a tyrannical regime — that will in turn be used to develop weapons to threaten the United States and our allies," Rep. Joe Wilson (R-S.C.), one of the bill's co-sponsors, said in a statement.
Secretary of State Rex Tillerson told the House Foreign Affairs Committee in June that the department was "evaluating whether we should put some type of travel visa restriction to North Korea" but had not not reached a decision yet.
Tensions between Pyongyang and Washington have risen in recent weeks after North Korea successfully tested its first intercontinental ballistic missile. North Korea on Friday further quenched hopes of diplomacy by ignoring a request for military talks from South Korea.
REAL LIFE. REAL NEWS. REAL VOICES.
Help us tell more of the stories that matter from voices that too often remain unheard.