U.S. officials have determined that hackers working for North Korea are behind the Sony Pictures Entertainment attack, multiple news outlets reported Wednesday.
According to NBC, the hack originated outside of North Korea, but appears to have been carried out by individuals working for the North Korean government.
Sony began working with law enforcement earlier this month following the November breach on the entertainment company's servers by anonymous hackers. The hack resulted in the leak of many sensitive emails and documents, including film scripts. The attack was believed to be in retaliation for the release of "The Interview," a comedy about an assassination attempt on North Korean leader Kim Jong Un starring Seth Rogen and James Franco.
While officials told the AP and CNN that an announcement would come in the near future, The New York Times reports that the White House is still weighing how it will respond to the attack:
Senior administration officials, who would not speak on the record about the intelligence findings, said the White House was still debating whether to publicly accuse North Korea of what amounts to a cyberterrorism campaign.

...

Officials said it was not clear how the White House would decide to respond to North Korea. Some within the Obama administration argue that the government of Mr. Kim must be directly confronted, but that raises the question of what consequences the administration would threaten — or how much of its evidence it could make public without revealing details of how the United States was able to penetrate North Korean computer networks to trace the source of the hacking.
"In light of the decision by the majority of our exhibitors not to show the film The Interview, we have decided not to move forward with the planned December 25 theatrical release," the film studio said in a statement. "We respect and understand our partners' decision and, of course, completely share their paramount interest in the safety of employees and theater-goers."
A Sony representative later said the company has "no further release plans" for the film.
This is a developing story and has been updated.
Before You Go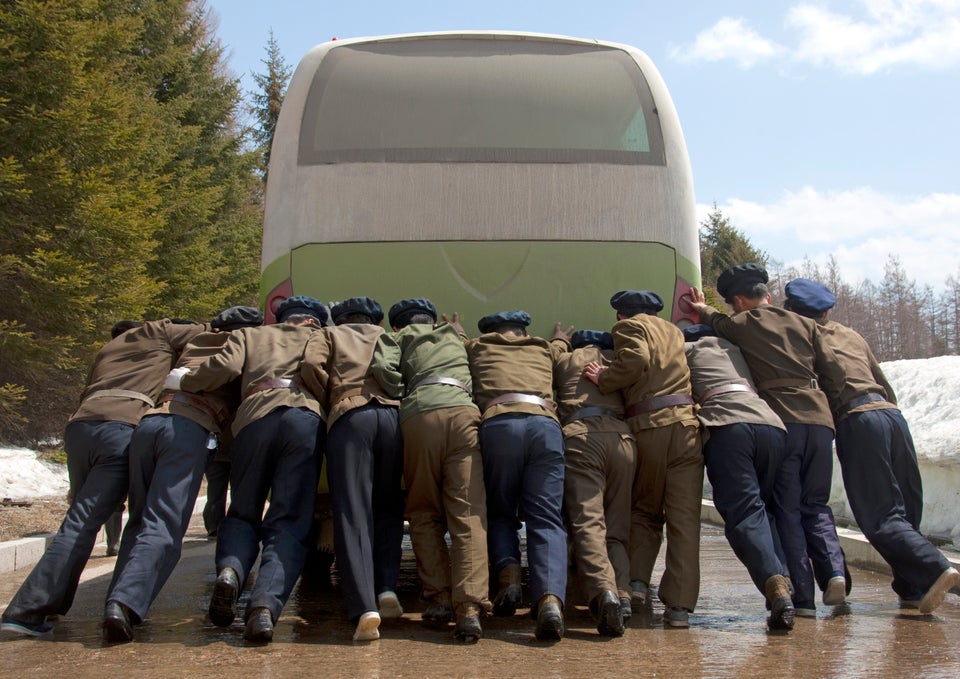 Inside North Korea
Popular in the Community