(Please note offensive language in paragraph 6)
July 12 (Reuters) - The National Transportation Safety Board apologized on Friday after an intern mistakenly confirmed to a local television station racially offensive fake names for the pilots of an Asiana flight that crashed in San Francisco.
"The National Transportation Safety Board apologizes for inaccurate and offensive names that were mistakenly confirmed as those of the pilots of Asiana flight 214, which crashed at San Francisco International Airport on July 6," the NTSB said in a statement.
"Earlier today, in response to an inquiry from a media outlet, a summer intern acted outside the scope of his authority when he erroneously confirmed the names of the flight crew on the aircraft," the NTSB said.
The crash of the Boeing 777 plane resulted in the deaths of three teenage girls in a group of students from eastern China who were visiting the United States for a summer camp, one of whom died on Friday in the hospital. Over 180 passengers and crew members were injured.
On Friday, an anchor for Oakland, California, station KTVU read a list of the supposed names of the pilots of the South Korean carrier on its noon broadcast after an employee apparently called the NTSB seeking to verify them.
The names appear to mock the events of the crash. The prank names were: Captain Sum Ting Wong, Wi Tu Lo, Ho Lee Fuk and Bang Ding Ow.
KTVU anchor Tori Campbell later came back in the same newscast and told viewers the names "were not accurate despite an NTSB official in Washington confirming them late this morning."
"We apologize for this error," she said.
Kelly Nantel, a spokeswoman for the NTSB, said the intern was a student volunteering his time who answered phones but was supposed to pass on questions to official media representatives at the agency.
She declined to say if the intern was fired, but the NTSB said in its statement that "appropriate actions will be taken to ensure that such a serious error is not repeated."
It was unclear how KTVU obtained the list of names before reaching out to the NTSB for confirmation. The general manager and the news director at the station did not return emails seeking comment.
The names of the actual Asiana Airlines pilots in the cockpit of the plane were released earlier this week as Lee Kang-kook and his co-pilot Lee Jeong-min. (Reporting by Alex Dobuzinskis; Editing by Cynthia Johnston and Eric Walsh)

Support HuffPost
The Stakes Have Never Been Higher
Related
Before You Go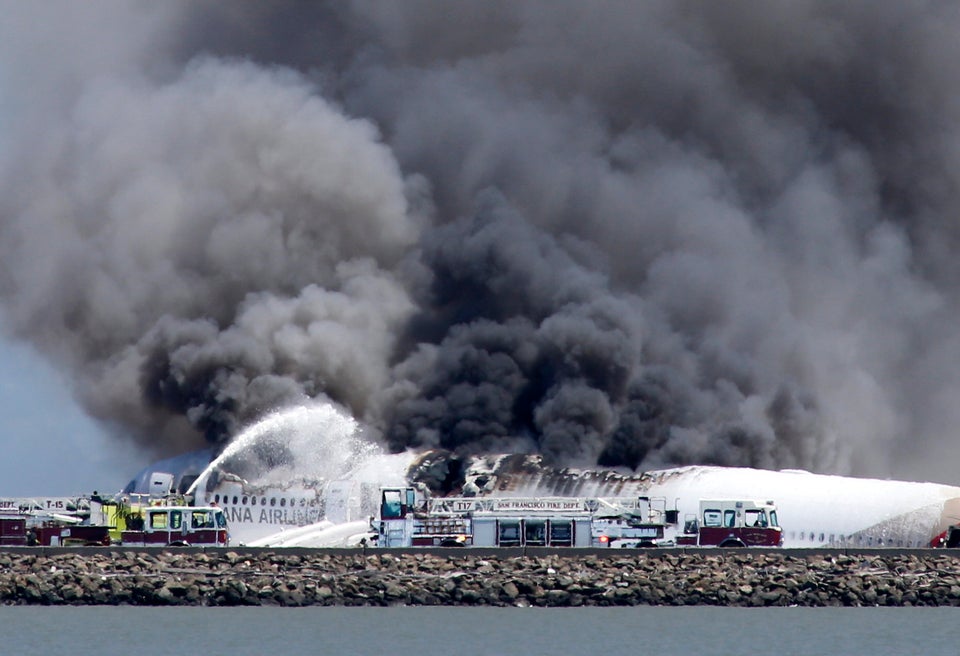 SFO Plane Crash
Popular in the Community