The crisis at the Fukushima Daiichi nuclear power plant following the tragic earthquake and ensuing tsunami in Japan has turned the public conversation toward nuclear power and its potential risks in the U.S. A new report reveals that 14 "near-miss" problems prompting investigation at 13 power plants in 2010 may have been the result of poor oversight.
The Union of Concerned Scientists (UCS) released a report Thursday examining the Nuclear Regulatory Commission (NRC) -- the government agency tasked with enforcing safety regulations at U.S. nuclear plants -- and 14 investigations it launched in 2010 in response to "troubling events, safety equipment problems, and security shortcomings."
When an event occurs at a nuclear reactor, or NRC inspectors discover damaged or deteriorating equipment, the commission reviews the risk to the reactor. According the UCS report, over 200 such reviews were conducted by the NRC in 2010. Most incidents discovered at nuclear plants are low risk, but when an event or condition increases the risk of reactor core damage by a factor of 10, the NRC likely dispatches a special inspection team (SIT). When the risk increases by a factor of 100 or more, an augmented inspection team (AIT) may be sent to investigate, and an incident inspection team (IIT) is sent if the risk increases by a factor of 1,000 or more. While no IITs were dispatched in 2010, there were 14 instances, known as "near-misses," when the NRC had to dispatch inspection teams, including one AIT.
Four of these special inspections took place at plants owned by Progress Energy, and the one instance that required an AIT, ironically on the 31st anniversary of the Three Mile Island accident, had problematic conditions that the UCS report describes as being remarkably similar to what caused that infamous meltdown. Most disturbing of all may be the report's assertion that the NRC is only able to audit about 5 percent of the activities at nuclear plants in a given year, meaning the problems found represent only a small fraction of the total risks.
The UCS overview of these 14 "near-misses" found that many of them happened "because reactor owners, and often the NRC, tolerated known safety problems."
Click through below to see where and why the 14 "near-misses" occurred at U.S. nuclear plants in 2010.
Caption information gathered from the UCS report. CLICK HERE to view in full.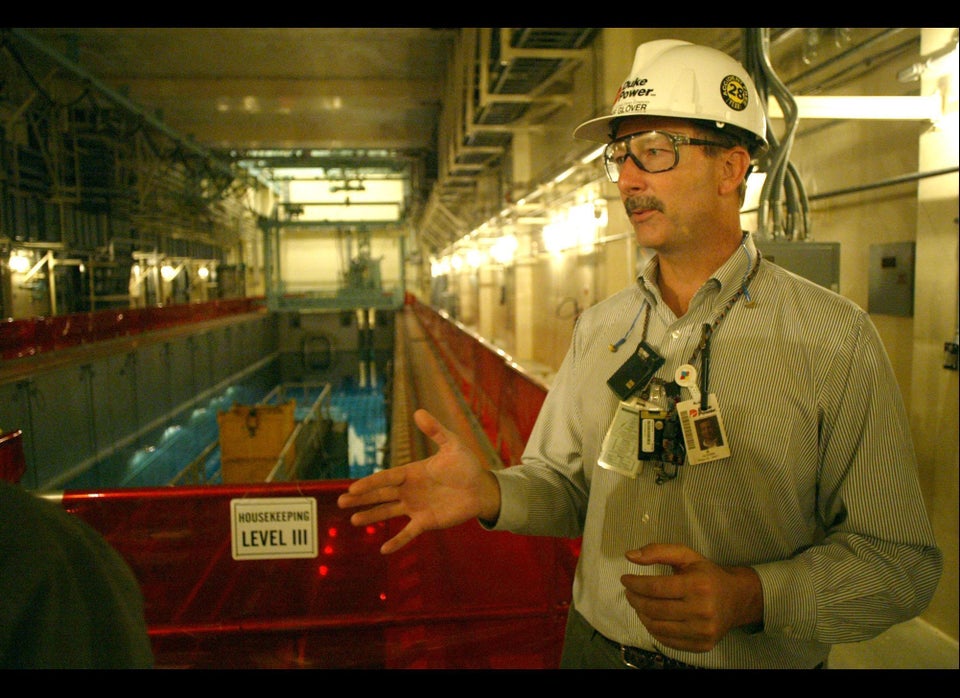 14 'Near-Misses' At U.S. Nuclear Plants In 2010
Popular in the Community